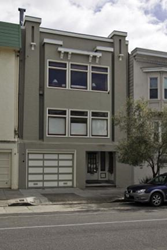 San Francisco, CA (PRWEB) November 13, 2014
Tim J. Gullicksen, of Zephyr Realty, is ready to help real estate investors accomplish their goals. He is offering tips on how real estate investors can be successful in today's market.
As a real estate investor it is important to create business goals for each real estate investment as well the entire real estate portfolio. To be successful, the three most commonly used metrics when deciding to invest could be summarized as:
1. Determine investment goals: Start with the why. Why does one want to be a real estate investor? One should scrutinize their knowledge and become more educated. Know the money one has to invest, the percent one wants for return and what options one has for achieving these goals. Evaluate potential using leveraged money versus cash. Understand conventional lending and hard money lending. Decide milestones for one's adventure and create a plan.
2. Evaluate the market: The three most common tools include ROI (return on investment) and Cap Rate (Capitalization Rate) for big picture valuations. If the property is a flip, then understand the market dynamics, the cost to hold, rehab, remodel and sales costs. If the property is a buy and hold, the third metric, NOI (Net Operating Income), is key and it will be instrumental in setting realistic expectations for any rental. For any market, know the demographic inflow and outflow as well the employment projections to help determine if this is the right area to invest in.
3. Plan an Exit Strategy: To manage any investment, one must understand the tax consequences and all options for continuing profit and portfolio building through tools like the 1031 exchange. Understanding legacy decisions and how any real estate may be transferred to heirs is a key decision point for any investor. Divide the portfolio into risk/return buckets, and know which will be used for cash flow, and which will be used for long term capital gains.
Unlike a "home", a real estate investment is an investment that requires more evaluation, planning and strategy to tilt the balance to success. The reality is not all investments pay off. Make sure the plan has clear goals, utilize strong evaluation tools and create a definitive plan to ensure success.
For more tips, contact Tim Gullicksen by calling 415-655-1588 or visit http://www.timgullicksensf.com/.
About the company:
Tim Gullicksen has been a top-producing real estate agent since he first entered into the business, and takes great pride in managing every aspect of each transaction. After graduating from high school in the South Bay, Tim earned a bachelor's degree in political science and history from the University of California-Berkeley. He went on to earn his teaching credentials from JFK University in Orinda, and taught kindergarten in the San Jose Unified School District. He brings an educational approach to real estate developed from that background, and sees himself as a facilitator of property transactions. For more information, visit his website at http://www.timgullicksensf.com/.