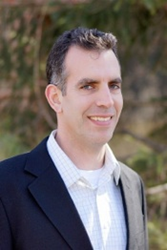 (PRWEB) November 13, 2014
Headlining the conference includes several members of the SMART Congressional Congress from four Mid-Atlantic States, federal government officials, representatives from the Department of Defense and several private organizations all dedicated to providing proactive solutions in science and technology.
Mr. Rezvani's exhibit will present his company's software projects, which assist the US Army, the World Health Organization, universities, and small businesses. His company has a proven track record with its inventory system that inventories some of the world's most dangerous pathogens. He will also be discussing how his company has used FileMaker to solve problems for several of his customers. This unique platform runs on Windows and Macintosh computers, the iPad, the iPhone, and has web capability. "It's a unique software development environment that is becoming more powerful because of its server capability and mobile application development module," said Mr. Rezvani. He believes anyone looking for custom software should consider FileMaker for small to mid-level enterprise software database projects.
Background
Mr. Rezvani developed expertise in FileMaker database management systems while working for the United States Army Medical Research Institute of Infectious Disease (USAMRIID) at Fort Detrick in Frederick, MD. He successfully deployed the institute's inventory database system called the Agent Inventory Management System (AIMS) and later founded Foxspire LLC pursuant to a Technology Transfer Agreement.
Foxspire is located at the Frederick Innovative Technology Center Inc. (FITCI), Frederick County's business incubator in Maryland.
The SMART PROC '14 convention, chaired by Debbie Burrell is scheduled to begin with a keynote address session moderated by Mr. Robert Carullo, the executive director of SMART. Several of the guest speakers scheduled to attend include U.S. Senator Ben Cardin of Maryland, Major General Brian C. Lein, Commanding General of the US Army and several U.S. State and federal officials.
Contact Information
To request a software demonstration or for more information on custom software development with FileMaker contact Mr. David Rezvani, President Phone (301) 458-0674 or Email - info(at)foxspire(dot)com.