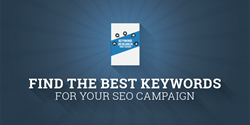 The 3 questions every SEO has to answer before the start of an SEO campaign are 'which keywords are popular with the searchers', 'which ones will bring me paying customers' and 'how tough is the competition in my niche.'
(PRWEB) November 12, 2014
Link-Assistant.Com, a known provider of SEO tools, has just released a free SEO guide that teachers marketers how to perform all-sided keyword research investing minimum effort.
"The 3 questions every SEO has to answer before the start of an SEO campaign are 'which keywords are popular with the searchers', 'which ones will bring me paying customers' and 'how tough is the competition in my niche'", says Erin Madison, User Experience manager at Link-Assistant.Com.
"And, it is virtually impossible to answer these questions without the help of specialized SEO tools that hand you the necessary data", continues Erin. "Link-Assistant.Com's new Keyword Research Guide does just that: it explains how one can use Rank Tracker - which is our keyword research tool - to find all the profitable keywords in a niche and analyze competition".
*Inside Link-Assistant.Com's Keyword Research Guide*
The just-out keyword guide by Link-Asisstant.Com recommends SEOs to start keyword discovery with a short list of seed search terms.
After that, an SEO professional can expand their list using any - or all of - Rank Tracker's 17 keyword suggestion mechanisms:

Google AdWords Keyword Planner
The SEMRush keyword tool
Keyword Discovery
Google Trends
Yandex Wordstat
Autocompleted queries from Google, Bing, Ask, Yahoo! and Yandex
Related Searches from Google, Bing and Ask
Competition Analysis
The generator of misspellings
Word Mixer
The Word Combination tool.
Once a marketer has identified popular keywords in the niche, Rank Tracker will help determine the keywords with the biggest number of searches and the lowest competition. The SEO tool uses KEI (keyword efficiency index), a metric assigned to each keyword in the project, to help SEOs pick the most lucrative keywords for their campaigns fairly quickly.
At the same time, Rank Tracker's Keyword Difficulty module allows SEOs to perform in-depth analysis of the competition in a particular keyword niche.
For example, if one would like to rank for the keyword "blue widgets", the SEO software will assess how well-optimized, from the SEO point of view, the top 10 pages ranking for this word on Google are.
The full copy of the Keyword Research guide is available at http://www.link-assistant.com/seo-workflow/keyword-research.html
*About Link-Assistant.Com*
Link-Assistant.Com is a software developer with nearly a decade of experience building SEO tools for bloggers, online entrepreneurs and marketing agencies. Launched in 2005, the company's best-known SEO toolkit, SEO PowerSuite, is reportedly used by every 3rd SEO professional in the world.
The company has recently updated user experience for the German-speaking users of SEO PowerSuite, with the new version of its German site, seopowersuite.de, released not long ago.