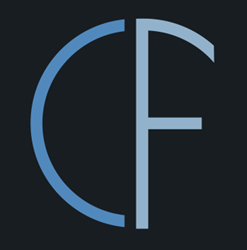 I was nervous that we had made IVR Studio too user-friendly when my 5 year old daughter learned how to use it
Boulder, Colo. (PRWEB) November 13, 2014
Connect First announced today that TMC, a global, integrated media company, has named Connect First's IVR Studio as a 2014 CUSTOMER Contact Center Technology Award winner presented by TMC's CUSTOMER magazine.
"I was nervous that we had made IVR Studio too user-friendly when my 5 year old daughter learned how to use it," said Geoff Mina, Connect First CEO. "This award is both an honor and a relief, as it proves that adults and children both approve of IVR Studio."
Connect First's IVR Studio can be summed up in two words: simple complexity. The award-winning software company has developed a full featured, drag and drop IVR builder that is simple enough for anyone to use with powerful coding features available for development experts to create even the most complex IVRs.
Connect First has roots going back to the infancy of IVR. Experts within the company have over 26 years of hands-on IVR creation, development, and management that went into the creation of IVR Studio.
"Congratulations to Connect First for being granted a 2014 CUSTOMER Contact Center Technology Award. Connect First's IVR Studio has been selected for demonstrating innovation, quality and unique features which have had a positive impact on the customer experience," said Rich Tehrani, CEO, TMC. "We're pleased to recognize this achievement."
This ninth-annual Contact Center Technology Award, presented by CUSTOMER Magazine, honors vendors and technologies that have embraced technology as a key tool for customer service excellence. This award distinguishes their success as innovators, thought leaders, and market movers in the contact center and customer care industries.
About Connect First
Connect First is an award-winning SaaS telecommunications and cloud contact center software provider that focuses on customer satisfaction and elegant hosted solutions. Connect First offers a robust platform, designed and supported by a team of highly experienced engineers, designers and business analysts, and backed with personalized in-house customer care. Solutions include Cloud Routing, Inbound ACD, Outbound Dialing, Call Tracking, Interactive Voice Response (IVR), Voice Broadcast, Disaster Recovery, Predictive Dialer, Real-Time Telemetry, CDR Reporting, Live Agent Chat and more. Through a consultative approach with each customer interaction, Connect First builds customized solutions to meet the needs of a discerning customer base. Visit http://www.connectfirst.com for more information or a free consultation with a contact center solutions expert.
About CUSTOMER
Since 1982, CUSTOMER magazine (formerly Customer Interaction Solutions) has been the voice of the call/contact center, CRM and teleservices industries. CUSTOMER has helped the industry germinate, grow, mature and prosper, and has served as the leading publication in helping these industries that have had such a positive impact on the world economy to continue to thrive. Through a combination of outstanding and cutting-edge original editorial, industry voices, in-depth lab reviews and the recognition of the innovative leaders in management and technology through our highly valued awards, CUSTOMER strives to continue to be the publication that holds the quality bar high for the industry. Please visit http://www.customer.tmcnet.com.
About TMC:
TMC is a global, integrated media company that supports clients' goals by building communities in print, online, and face to face. TMC publishes multiple magazines including Cloud Computing, M2M Evolution, Customer, and Internet Telephony. TMCnet is the leading source of news and articles for the communications and technology industries, and is read by as many as 1.5 million unique visitors monthly. TMC produces a variety of trade events, including ITEXPO, the world's leading business technology event, as well as industry events: Asterisk World; AstriCon; ChannelVision (CVx) Expo; Cloud4SMB Expo; Customer Experience (CX) Hot Trends Symposium; DevCon5 - HTML5 & Mobile App Developer Conference; LatinComm Conference and Expo; M2M Evolution Conference & Expo; Mobile Payment Conference; Software Telco Congress, StartupCamp; Super Wi-Fi & Shared Spectrum Summit; SIP Trunking-Unified Communications Seminars; Wearable Tech Conference & Expo; WebRTC Conference & Expo III; and more. Visit TMC Events for additional information.