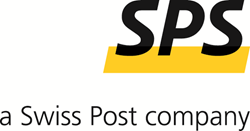 New York, NY (PRWEB) November 13, 2014
Business process outsourcing and digitization solutions provider, Swiss Post Solutions (SPS), announced today that is has appointed two new Client Directors to support business expansion in North America. Tim Seely and Saul Strugatch will be responsible for overseeing solution implementation and ongoing innovation, as well as instituting operational best practices within some of SPS' largest outsourcing sites.
According to SPS North America COO, Art Tatge, "SPS has seen significant growth in our client base during the past year, and we are pleased to support these developments by welcoming the talents of both Tim and Saul."
Saul, an accomplished professional in the outsourcing industry, has over 25 years of proven success in operations management, and has held several senior-level positions in some of the industry's largest service organizations. Saul's aptitude in managing complex client operations is complemented by his ability to identify process improvements and cost savings opportunities for customers.
A seasoned operational director with over 20 years of experience, Tim comes to SPS with a strong background in resolving client issues through his expertise in managing large corporate services operations. His involvement in the financial services segment also aligns with SPS' focus on this industry. Tim holds a BS from the University of Scranton and an MBA from Rutgers University.
SPS North America CEO, Dan Moscatiello said, "The additions to our client management team further demonstrate SPS' emphasis on delivering service excellence and greater support to our customers. We are committed to achieving our growth-oriented goals, and look forward to leveraging the knowledge and talents of our new directors to achieve measureable results for our clients."
About SPS
Swiss Post Solutions (SPS) is a leading outsourcing provider of solutions for paper-based business processes and innovative services in document management. SPS' 6,800 employees support business clients in the areas of insurance, banking, telecommunications, media, retail, energy supply and travel & transportation in the digital transformation. Part of the Swiss Post group, SPS is headquartered in Zurich and Berne (Switzerland) with an active presence in all important international economic regions.
Swiss Post Solutions (SPS) North America (NA) offers a comprehensive suite of business process outsourcing solutions and document management services including the transformation of key business applications from paper to digital documents enabling improved workflow and driving enhanced efficiencies. In the field of outsourced office services, SPS NA provides mailroom management, managed print services, reprographic services, IT helpdesk support, front office and reception services. Headquartered in New York City, SPS NA has offices in Los Angeles, San Francisco, Chicago, Washington DC and Toronto, and operates secure document processing centers in Long Island City and Toronto.