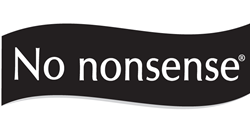 Greensboro, NC (PRWEB) November 12, 2014
Recognized legwear brand No nonsense® introduced a new customer rewards program and expanded e-commerce features today, making it easier than ever to shop a NEW Fall collection of on-trend tights, leggings, boot socks and shapewear.
The updated Nononsense.com website allows customers to explore the Fall 2014 collection across all desktop, tablet and mobile devices. Advanced site search and filtering features let shoppers search for favorite styles or sort by price and product popularity. A new Quick View feature gives a closer look at the wide selection of on-trend colors, patterns and textures available this season. Shoppers can even create a wish list of their must-have styles to share.
"At No nonsense®, we promise our customers 'Style Made Easy,' and our new website makes it simpler than ever to navigate our site, find your favorite No nonsense essentials, and discover new on-trend finds quickly and easily – all at a great price point," said Julia Townsend, Executive Vice President and General Manager at Kayser-Roth Corporation.
No nonsense Rewards allows customers to earn points for purchases, website interactions, email sign up, product reviews and more. Benefits for program members include:

Exclusive promotions including opportunities to collect double points, or additional discounts off sale items
Birthday Perks – 25% off next purchase
Free Shipping at a lower cart minimum – $35 vs. $55 for non-members
Early access to order new products 1 week prior to launch
Shoppers can review their rewards in the new My Account section of the website, which also makes it easy to track orders, review past orders, update account information and view and modify their wish lists.
Offering trend-inspired pieces and a wide selection of essentials, No nonsense adds versatility and style to any wardrobe, and continues to create new and innovative legwear solutions each season, allowing for better fit and comfort. For Fall 2014, the brand is excited to introduce the Cotton Skegging, Ponte Knit Leggings, and Great Shapes® Blackout Shaping Tights.
For more information about No nonsense®, please visit Nononsense.com or follow us on Twitter (@BeNononsense), Facebook (@Nononsense), and Pinterest (@BeNononsense).
About No nonsense®
No nonsense is one of the most recognizable legwear brands in America today. For 40 years, it has appealed to smart women who shop in food, drug and mass merchandise stores. Today, No nonsense offers a full line of legwear including tights, leggings and shapewear consistent with the brand's heritage of quality and innovation in hosiery and socks.
About Kayser-Roth Corporation
Known for fresh, on-trend ideas and products, Kayser-Roth is one of the legwear industry's most innovative companies. Its consumer-focused approach to product development, merchandising and marketing has made Kayser-Roth a leader in legwear, leggings and sleepwear in all classes of trade. Kayser-Roth's owned brands include No nonsense®, Hue, and it also distributes Calvin Klein Hosiery, Simply Vera and Jockey legwear.
Kayser-Roth is owned by the Golden Lady Company Spa, which operates more than 500 Goldenpoint specialty stores throughout Europe. Golden Lady designs and produces sleepwear, women's hosiery, underwear and swimwear. Brands include Philippe Matignon, SiSi and Golden Lady.