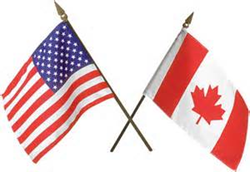 Imagine the impact on practice and patient experience if we could consolidate all of this information, and compare our patients' success to an enormous database of all episodes of care.
Knoxville, TN (PRWEB) November 18, 2014
The Canadian Physiotherapy Association (CPA) is establishing a rehabilitation functional outcome-based registry for CPA members. CPA has contracted with Focus on Therapeutic Outcomes, Inc. (FOTO) to be the exclusive provider of data collection and reporting services for this project.
Outcomes measures provide a means to define treatment goals and track patient progress. Physiotherapists have been using them for many years to great effect. In fact, physiotherapists lead in the use of outcomes measures across Canada. However, the utility of this information has been limited by the fact that the profession has not compiled its results collectively. Most of the clinical learning, experience, and value of patient outcomes is locked away on paper in clinic filing cabinets across the country.
"Imagine the impact on practice and patient experience if we could consolidate all of this information," says CPA CEO Michael Brennan, "and compare our patients' success to an enormous database of all episodes of care. That's what this project is all about."
The use of outcomes measures collected through FOTO will be invaluable in helping promote the benefits of physiotherapy in health care. Data will reveal and quantify practice strengths and value to the public and private health care systems. The system will provide powerful reporting features that will allow physiotherapists to clearly demonstrate their value to patients and referral sources.
Reports will reveal practice strengths, as well as areas for improvement. The clinician, manager or practice owner can quickly improve quality by directing professional development and staff support that responds to these clearly identified needs. In a competitive market, users of FOTO will have a tremendous resource at their disposal: real-time data on quality of care.
Mr. Al Amato, President of FOTO, Inc. states, "We are very honored that CPA has chosen FOTO to be their data management partner. FOTO 's extensive background will enable it to be the ideal partner to help make this program a success."
FOTO is the recognized standard for measuring and reporting functional outcomes in the Rehab industry. FOTO has developed comprehensive reporting for measuring and guiding care that is based on the largest outcomes database in the world.
The FOTO measurement and reporting processes will enable CPA members to measure the improvement in their patient function, manage the quality of patient experiences, and compare their care to a benchmarked standard. CPA will use the combined data from members to guide member program development, provide a database for researchers and develop data to assist with future government regulatory policy development.
About FOTO:
Focus on Therapeutic Outcomes, Inc. (FOTO) is a Knoxville, TN, based corporation that has been continuously improving solutions that efficiently and reliably measure and report functional outcomes for the Rehab industry for 20 years. FOTO's web-based solutions are risk-adjusted to enable fair and accurate measurement and predictions of the expected improvement in a patient's functional status. Approximately 7 million patient surveys have been compiled in the FOTO database, and researchers have utilized FOTO data to publish over 85 articles on functional outcomes in refereed medical journals. These publications have led the way in enhancing the science of measuring outcomes and the use of outcomes in payment methodologies. FOTO is considered the standard in measuring functional outcomes in Rehabilitation. For detailed information about FOTO's products and services, visit the FOTO website or contact Judy Holder at 1-800-482-3686 x238.
About CPA:
The Canadian Physiotherapy Association (CPA) represents over 12,000 physiotherapists, physiotherapist assistants and physiotherapist students across Canada. CPA members are rehabilitation professionals dedicated to the health, mobility and fitness of Canadians. In partnership with provincial and territorial branches and practice divisions, CPA enables members to learn, share knowledge and enhance practice. CPA provides resources, education, ideas and advocacy to enable our professional community to better serve Canadians. For more information, visit the CPA website or contact communications(at)physiotherapy(dot)ca.