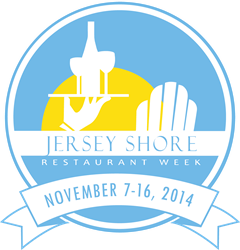 Allenhurst, New Jersey (PRWEB) November 12, 2014
Another year of scrumptious food, live music and fun entertainment are in store at various area restaurants in honor of Jersey Shore Restaurant Week. Beginning Friday, November 7, 2014 until Sunday, November 16, 2014, guests who dine at participating restaurants can enjoy a three course meal at a standard low price along with special events.
Restaurant-goers have a choice of an appetizer, entrée and dessert at a cost of either $20.14 or $30.14. Additional events are at select participating restaurants. According to their website, Jersey Shore Restaurant Week first launched in November 2009 featuring 56 participating restaurants, and the number of participants continue to grow each year. This year the program is celebrating their fifth anniversary.
For a list of participating restaurants and for event information, visit http://jerseyshorerestaurantweek.com/.
About Bielat Santore & Company
Bielat Santore & Company is an established commercial real estate firm. The company's expertise lies chiefly within the restaurant and hospitality industry, specializing in the sale of restaurants and other food and beverage real estate businesses. Since 1978, the principals of Bielat Santore & Company, Barry Bielat and Richard Santore, have sold more restaurants and similar type properties in New Jersey than any other real estate company. Furthermore, the firm has secured in excess of $500,000,000 in financing to facilitate these transactions. Visit the company's website, http://www.123bsc.com for the latest in new listings, property searches, available land, market data, financing trends, RSS feeds, press releases and more.