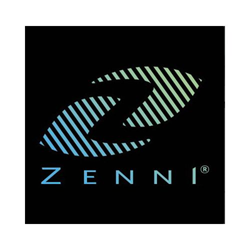 San Francisco, CA (PRWEB) November 12, 2014
Zenni Optical, a leading online eyewear company, will visit ArtLifting artists at the Hospitality House Community Arts Program 1009 Market Street at 10am. Zenni representatives will tour the facilities and present new prescription eyeglasses to ArtLifting artists.
ArtLifting is a low-profit organization that empowers homeless, disabled and disadvantaged artists through the celebration and sale of their artwork. Artists who participate in shelter and community service art therapy programs are given the chance through ArtLifting to make prints of their artwork, which are then sold online. In addition to wall art, the artworks are also incorporated into greeting cards and iPhone cases.
For ArtLifting artists, being able to create art and sell it to others is empowering on many levels. In addition to being able to express their creativity, these artists have the opportunity to achieve financial independence. Here's how one artist explained what the program means to him:
"A month or so ago, somebody saw my artwork on ArtLifting and because of that, I'm having my first solo show in Cambridge in October. If things keep going like this, I won't have to live on disability anymore. And that feels great."
--Allen Chamberland, ArtLifting Artist.
Unfortunately, many of ArtLifting's artists suffer from vision problems, making it difficult for them to continue creating art. While many of these artists need prescription eyeglasses, not all have the resources to get eye exams or purchase glasses for themselves. This is particularly true for artists who struggle with homelessness or mobility issues.
Zenni Optical is reaching out to this community by providing free prescription eyeglasses to San Francisco-based ArtLifting artists. Hernan Vicuna, Brand Manager at Zenni Optical, noted, "We hope that the gift of glasses will encourage artists to keep producing art and we are proud to support this incredible project."
Founded over a decade ago, Zenni Optical provides fashionable, high-quality, low cost eyewear online. Zenni's own brand of eyewear draws raves from fashionistas, athletes, students and seniors alike. Visit us online at http://www.zennioptical.com.
For more information, please contact: Hernan Vicuna