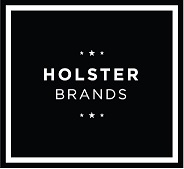 The new website meets the demands of our sophisticated customers.
Los Angeles (PRWEB) November 12, 2014
Holster Brands launched their new responsive website that is designed to enhance the user experience at HolsterBrands.com. The new website is now easily viewed on desktop, mobile and tablet formats allowing website visitors to purchase Holster Brands' products and easily access content such as product information, special offers, videos, testimonials and a consumer blog.
Holster Brands wanted to enhance the consumer usage experience throughout their website. Consumers can now browse the Holster store and search though inventory based on product type, price, and color. Holsterbrands.com will host discounts and special offers exclusive to their website. The responsive website features high-quality product videos that demonstrate the multitude of applications and explains the proper usage for products.
"The new website meets the demands of our sophisticated customers. Now visitors can easily navigate the site to learn more about our products or directly purchase items from our Shop page," said Guy Balogh, CEO of Holster Brands.
Holster Brands is a consumer product company specializing in designing silicone-based organizational products and is the brainchild of Erin Balogh, a former ER nurse who needed a solution to the lack of storage on her pedestal sink. The flagship product, the Hot Iron Holster, was designed to safely hold hot hair styling tools off a pedestal sink or bathroom counter. After a successful launch of the Hot Iron Holster, both domestically and internationally, Holster Brands expanded to include the Hobby Holster and Lil' Holster product lines.
In addition to the new layout, Holster Brand's new website has faster loading speeds that offer an easy user experience that cuts down on scrolling and the minimization of website pages.
To learn more about Holster Brands and their products visit the new website at http://www.HolsterBrands.com
About Holster Brands
Holster Brands is a consumer product innovation company focused on bringing products to market in the United States and internationally. Holster Brands has a product portfolio that includes the Hot Iron Holster, the Hobby Holster and the Lil'Holster. Each of these product lines utilizes silicone as a functional material to help consumers with organization, heat resistance and daily activities.