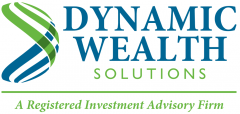 "Uniting financial goals with personalized strategies."
Farmington, MI (PRWEB) November 17, 2014
The firm was founded by Brian Smith and Timothy Hooker in September 2013, since their youth the partners have had a passion for financial markets. During the start up process they received seed funding from the Blackstone Launchpad and recently opened their primary office in downtown Farmington, Michigan at 23623 Farmington Rd. Suite E.
Prior to launching the firm they worked at a traditional brokerage house and gained valuable industry experience. However, they saw an opportunity to improve the financial advising process for young professionals by focusing on white glove advising services based on long term fiduciary relationships.
Today, they have been busy educating young professionals on the advantages of working with an independent fee only financial adviser. They understand their target market has yet to build a nest egg, however, they offer the opportunity to get started saving for retirement by opening an investment account with only $1,000. The firm specializes in ETF investment management and comprehensive retirement planning.
"We believe young professionals should start planning for retirement early because long term financial goals take years and sometimes decades to achieve." says Brian Smith, an investment adviser representative with the firm.
Their call to action is directed to ambitious young professionals who are seeking personalized financial advising services at competitive costs. They provide complimentary consultations and portfolio reviews to all new clients. Don't hesitate to call 248-633-8523 if you have any questions.
About
Dynamic Wealth Solutions is a registered investment advisory firm founded on the fiduciary principle which puts our clients financial interests above all else. Our mission is to help people achieve their financial goals with comprehensive retirement planning, investment advising and asset management solutions.
http://www.DynamicWealthSolutions.com
Primary Office: 23623 Farmington Rd. Suite E, Farmington, Michigan 48336
Primary Phone Number: 248-633-8523
Disclosure: Investment advisory services offered through Dynamic Wealth Solutions LLC, a registered investment adviser. This page is published for residents of the United States and is for informational purposes only. Investment Advisor Representatives may only conduct business with residents of the states and jurisdictions in which they are properly registered. Therefore, a response to a request for information may be delayed until appropriate registration is obtained or exemption from registration is determined. Not all of services referenced on this site are available in every state and through every adviser listed. Dynamic Wealth Solutions, LLC does not offer legal or tax advice.