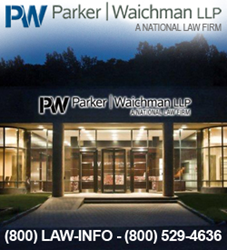 "When drugs are produced under potentially questionable circumstances, patients may be in jeopardy of suffering adverse reactions." said Gary Falkowitz, Managing Attorney at Parker Waichman LLP
Port Washington, New York (PRWEB) November 13, 2014
Parker Waichman LLP, a national law firm that has long been dedicated to protecting the rights of victims who have been injured by medications, comments on an October 24, 2014 Hikma Pharmaceuticals' announcement that the multinational pharmaceutical group received a Warning Letter from the U.S. Food and Drug Administration (FDA) concerning an inspection that took place at its Portugal manufacturing facility in March 2014.
The agency raised concerns involving the way in which the facility managed its environmental monitoring and investigations, according to Hikma Pharmaceuticals Plc.
"Patients and physicians rely on pharmaceutical companies to provide safe, well-made, effective medications," says Gary Falkowitz, Managing Attorney at Parker Waichman LLP. "When drugs are produced under potentially questionable circumstances, patients may be in jeopardy of suffering adverse reactions."
The FDA's October 21, 2014 Warning Letter indicates that the agency "identified significant violations of current good manufacturing practice (CGMP) regulations for finished pharmaceuticals … that cause" the "drug products to be adulterated and that "the methods used in, or the facilities or controls used for, their manufacture, processing, packing, or holding do not conform to, or are not operated or administered in conformity with, CGMP."
Parker Waichman LLP explains that the FDA maintains strict guidelines, policies, and standard meant to ensure that drugs are safe, effective, and appropriately regulated. When these processes fail, defective drugs may be released to market placing patients in potential danger.
In 2012 Hikma, which operates 27 plants in 11 countries, ceased operations at its Eatontown, New Jersey facility for one year following a 2012 FDA Warning Letter, according to an October 24, 2014 Reuters report.
Parker Waichman LLP continues to offer free legal consultations to victims of pharmaceutical and medical device side effects. If you or a loved experienced an injury as a result of a defective drug, please visit the firm's Defective Drug page at YourLawyer.com or contact the firm, toll-free, at 1 800 LAW INFO (1-800-529-4636).