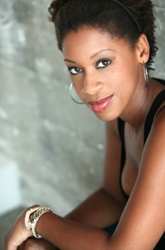 Our actors are starting to feel confident in their acting skills and they are in need of the business skills to match them.-Sonya Cooke
Santa Ana, California (PRWEB) November 13, 2014
Adding to its staff of seasoned acting professionals, The Actor's Studio of Orange County enlists the expert opinion and professional insight of current television and film actress Amber Friendly in a series of "Business of Acting" workshops. These workshops aim to give students a thorough review of the business aspects of the entertainment industry that are necessary for aspiring actors to know in order to get them prepared for next year's pilot season.
"Our students were clamoring for some business classes," says the studio's owner and head teacher, Sonya Cooke. "They are starting to feel confident in their acting skills and they are in need of the business skills to match them." Many of the skills that a working actor needs nowadays go beyond the ability to cry on cue and memorize lines. The new information age requires a host of up-to-date marketing materials and the knowledge of how to run oneself as a business, selling an in-demand product. Although the studio has provided a variety of opportunities in the past for their students to add to their resumes and build relationships with industry contacts, such as produced showcases and professional films shoots, it has never before consolidated these aspects into a comprehensive overview.
Blooming from their students' desire for more business-oriented classes, Cooke decided to implement a series of workshops and lectures that did just that. "The entertainment business can be accessible," says Cooke, "but it requires the right set of tools. You want to work smart not hard, and that takes know-how." The business of acting lecture and accompanying conference call series will give their students the unique opportunity to engage with a working professional who will not only state clearly what these aspiring actors can do in the business to put their right foot forward, but also explain to them exactly how they can use the training they've obtained from the studio.
The series will kick off with a lecture called, "The Business of Acting," on November 22nd at 2:30 with industry professional Amber Friendly at The Actor's Studio of Orange County in Santa Ana. She will give a quick tour of business tips, followed by a Q&A with the participants. This lecture will be followed by a series of conference calls, called The Business Tool Kit, where students participate in four conference calls that will go in depth on such topics as auditioning, marketing, resources, and building industry contacts. Homework will be assigned between classes, giving the students an opportunity to test out the techniques. That program will run for four Saturdays, Nov. 29th to Dec. 20th from 2:30-4pm on a conference call with Friendly. The program culminates in a class on Audition Technique, also led by Friendly. Starting in January and running for two months, the class will train students how to audition for numerous types of auditions. The class will cover auditioning for film, commercials, sitcom, hour-long drama, guest stars, series regulars, soaps, etc. Students will regularly be put on camera, so that they can get accustomed and comfortable with it.
"Having an acting technique is the first task of the new actor, but the next step is learning the ins and outs of the art of auditioning," says Cooke. Regular students and newcomers alike are welcome to register for any and all of these programs. Email info(at)asooc(dot)com, call the school at 866-519-6559, or visit http://www.asooc.com for more information.