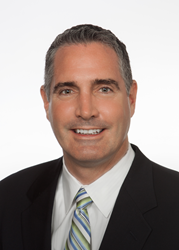 PM is honored to be selected by the GRBRA and has extensive experience with conducting the services to be performed under the grant.
Grand Rapids, Michigan (PRWEB) November 13, 2014
The United States Environmental Protection Agency (USEPA) has awarded the Grand Rapids Brownfield Redevelopment Authority (GRBRA), a combined Brownfields Hazardous Substance and Petroleum Assessment grant worth $400,000. The grant will used for community-wide assessment of properties in the city.
PM Environmental was selected as a primary contractor for the assessment grant by the City of Grand Rapids. The company was selected for the three-year contract based its proven experience and past performance.
"There has been significant investment in urban redevelopment in Grand Rapids and we look forward to assisting the City in their efforts to promote additional Brownfield redevelopment in our community," said Shawn Shadley, Regional Manager and Senior Consultant at PM Environmental.
The grant will support the city's efforts to create incentives for developers and corporations seeking to redevelop Brownfields, to encourage safe and viable redevelopment and reuse of the properties, and to increase tax revenues for the city's service budget, which will enable the city to enhance residents' quality of life.
The GRBRA will focus their efforts on five specific Grand Rapids neighborhoods: Southeast Community, Madison, Heartside, Black Hills and Baxter. Grant funds will be used to assess Brownfield sites within these areas. Phase I Environmental Site Assessments (ESA) and, when necessary, Phase II ESAs, complete Baseline Environmental Assessments (BEA) for prospective property purchasers and due care and/or remedial action plan preparation, may be employed to ensure that potential developments are environmentally and economically sound.
PM Environmental will characterize, assess and conduct planning and community involvement activities as well as handle projects needing expertise in preparing Brownfield plans and procuring other financial incentives.
"PM is honored to be selected by the GRBRA and has extensive experience with conducting the services to be performed under the grant," said Peter Bosanic, Founder and President of PM Environmental.
# # #
About PM Environmental
PM Environmental, Inc. was incorporated in 1992 and is a full-service environmental consulting firm with offices throughout the United States. PM is ranked #1 in Michigan and nationally has ranked in the top 20 environmental consulting and engineering services company by EDR ScoreKeeper™ over the last five years. Services include Environmental Site Assessments, Property Condition Assessments, Brownfield Redevelopment, Environmental Compliance Audits, Building Facilities Services, Underground Storage Tank Management, LEED and Energy Auditing Services, and more.
For more information:
Website: http://www.pmenv.com
Contact Information:
Amy Skalmusky, Marketing Director
Email: skalmusky(at)pmenv(dot)com
Phone: +1 (517) 321-3331