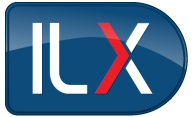 the project is designed to transform the region into 'the next world destination' for multinational companies.
(PRWEB UK) 17 November 2014
Commissioned by the Government of Dubai Authority, the DMCC, the project has outlined plans to position Dubai as 'the global gateway' for an influx of commodities trade and enterprise. As reported in Construction Global, following the increase of demand for commercial property from the numerous large corporations and multi-business entities that operate in the area, the project is designed to transform the region into 'the next world destination' for multinational companies.
The details of the project have signaled a move towards single ownership Grade A commercial office space on some of the most valuable real estate in the world. Turner will be constructing the buildings in the centre of Dubai in the close vicinity of cargo facilities, ports, airports and some of the busiest metro stations in the region, making Burj 2020 one of the most connected commercial hubs in the Arab world.
Due to their proven track record of a strategic, structured approach to project management and the DMCC view them as the perfect fit to take on a project of the size and nature. Kevin Tewis, Head of Global Marketing at ILX, has released a statement following the news. "The sheer magnitude of the project management contract involving the 'Burj 2020 District' development scheme means that the process of selecting the right team to take charge is arguably the most important part of the whole project.
"Through years of acclaimed work on various projects of this nature, and their advocacy of a methodology that supports an emphasis on structure and pragmatism, has led Turner to secure one of the most exciting contracts of its kind. Dubai has long since established itself as a commercial centre and this project exemplifies that. If the correct protocols are carried out by the parties involved, there is no reason why Burj 2020 should not be a great success."
ILX is a leading global provider of Best Practice learning solutions and consulting services and is a market leader in PRINCE2 training. Operating across 100 countries, they have delivered learning solutions to corporate, public, and consumer audiences for over 25 years. They have trained over 100,000 learners in more than 5,000 organisations across their virtual and online learning programmes, as well as in classroom environments.
PRINCE2® is a registered trade mark of AXELOS Limited.