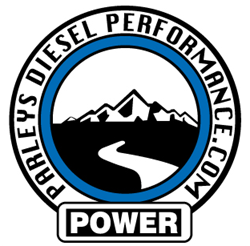 Saint George, Utah (PRWEB) November 14, 2014
Rigid Industries has designed and engineered the new RDS-Series curved LED light bars, a first in the LED light bar market. After several years of intensive research, development and testing, Rigid Industries' patented hybrid optics technologies are now available to the public in their RDS-Series. This series of light bars are gently arced and offer an increased light spread, futuristic design sleekness and unrivaled extreme light output.
As the world leader in forward projecting LED lighting products for automotive, industrial, agricultural, mining and marine applications, Rigid Industries has revolutionized the lighting world by combining LED technology and cutting edge electronics, super durable housings, and highly efficient, patented optic systems. Rigid Industries LED Lights have a lifespan of more than 50,000 hours and are resistant to water, shock and vibration.
Rigid Industries RDS-Series LED Light Bars are available in five different lengths. The 20 inch RDS Bar is the shortest and fits in some of Rigid Industries' vehicle specific front grilles for Dodge Ram and GMC Sierra trucks. With dual rows of 20 inch-long LED's, there are a total of 40 LED's. Amp draw is 10.87, watts are 150 and output is an incredible 10,460 raw lumens.
The 30 inch RDS Bar similarly pairs well with Rigid's front grilles for the Ford Raptor and Ford F-250 Super Duty trucks. It holds 60 LED lights, amp draw is 16.30, watts are 225 and output is 15,690 raw lumens. The 40 inch curved bar has 80 LED's, an amp draw of 21.74, watts are 300 and output is an impressive 20,920 raw lumens.
50 inch and the flagship 54 inch lengths round out the RDS-Series lineup. Vehicle specific roof mount brackets are available for the 50 and 54 inch LED bars for most popular pickup truck brands, including the Toyota Tundra. The 50 inch bar contains 100 LED's, amp draw is 27.17, 375 watts and raw lumens of 23,150. The 54 inch Rigid RDS-Series LED light bar puts out a staggering 28,242 raw lumens from it's 108 individual LED's. Watts are 405 and amp draw is 29.35.
Rigid Industries LED lights produce very high light output and require very little operating power. This eliminates the need for additional power and reduces the drain on your battery compared to tradition lighting. All Rigid LED's undergo extensive performance testing. This includes vibration, corrosion, submersion and dust testing. They are built with unbreakable polycarbonate lenses and come with a lifetime warranty. All Rigid Industries LED's are made in Gilbert Arizona, U.S.A.
Parley's Diesel Performance
http://www.parleysdieselperformance.com
1-801-938-4891