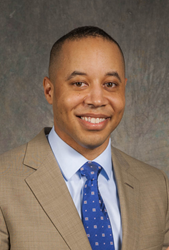 The Kenwood/Oakland area on Chicago's south side has exciting historic properties with outstanding locations along the lake within easy reach of downtown.
CHICAGO (PRWEB) November 12, 2014
There were two challenges in renovating a pair of historic but sadly dilapidated Victorian row houses in the 4000 block of Lake Park Avenue in Chicago's Oakland community, according to Hasani Steele, a broker with RE/MAX Premier Properties, who was successful in finding buyers for both properties.
The first challenge was the renovation of the historic homes themselves – creating attractive homes suited to contemporary tastes while preserving the exterior look and overall feel of a dwelling built in the early 1880s, according to Steele. Many investors take a pass on such projects due to concerns about dealing with historic preservation organizations, but Steele faces that issue head on, understanding that it's a part of making and establishing a market.
The second challenge was successfully marketing the homes in the North Kenwood/Oakland area along Chicago's south lakefront, an area that has had a long and uneven real estate recovery. One factor complicating that recovery, according to Steele, is that real estate appraisers often are not familiar with the current demand from strong qualified purchasers, who want homes in that community to be finished just as nicely as those in other established neighborhoods.
"There is no question that the Kenwood/Oakland housing market continues to gather momentum," said Steele. "The value it offers in terms of exciting historic properties combined with outstanding locations along the lake within easy reach of downtown is being recognized by families seeking to purchase within their means while enjoying future growth and equity. I hope the word spreads quickly about the excellent housing opportunities that exist on Chicago's South Side."
Steele was involved with both row house projects from conception through delivery, working closely with the developers to plan each renovation and then handling the successful marketing of the properties.
The first of the two homes, which stand side by side at 4058 and 4060 S. Lake Park, was sold in July of this year by Steele on behalf of developers Teton Tack and Feed LLC and Bumblebee Development LLC. The home at 4058 S. Lake Park sold in the $600,000 range and had 4,200 square feet, five bedrooms, 4½ baths, an office, home theater, chef's kitchen and many other high-end touches.
The property at 4060 was marketed by Steele under his established Steele Consulting Integrity brand (SC Integrity), which is dedicated to special residential renovation projects. The investor/developer, Avant Garde Design Group, Inc., plans to deliver a 4,200 square-foot home with six bedroom, 4½ baths and a state-of-the-art kitchen by next spring.
"This was an unusual project because the prior owner had started to do a gut rehab but ran into unrelated problems and had to sell what was essentially a building shell," said Steele. "Because I was already working on the building next door, it seemed like a wonderful opportunity, and Avant Garde Design was eager to take on the project. We're extremely pleased that my clients wanted an SC Integrity project. They signed a contract just two months after we acquired the property."
Steele has built a strong reputation as a visionary when it comes to redevelopment on Chicago's South Side. He has been instrumental in completing residential development projects that have captured a remarkable 23 Good Neighbor Awards from the Chicago Association of Realtors®. The awards recognize ground-breaking rehabs and new developments that contribute to serving local community needs, enhancing economic vitality and bolstering civic pride in Chicago and suburbs.
Steele's accomplishments are starting to be recognized on the national level. He also ranked as the top individual RE/MAX broker in the RE/MAX Northern Illinois network for 2013.
RE/MAX has been the leader in the northern Illinois real estate market since 1989. The RE/MAX Northern Illinois network, with headquarters in Elgin, Ill., consists of 2,000 sales associates and 100 individually owned and operated RE/MAX offices that provide a full range of residential and commercial brokerage services. Its mobile real estate app and http://www.illinoisproperty.com provide comprehensive information about residential and commercial property for sale in the region. The northern Illinois network is part of RE/MAX, LLC, a global real estate organization with 90,000+ sales associates in 90+ nations.