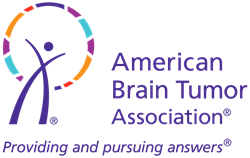 Chicago, IL (PRWEB) November 13, 2014
The American Brain Tumor Association (ABTA) funded nine research studies that were accepted for presentation at the Society for Neuro-Oncology (SNO) annual scientific meeting November 13-16 in Miami.
"We are proud to have funded a solid cross-section of research among the meeting's select abstracts representing emerging science that is shaping the future of neuro-oncology," said Elizabeth M. Wilson, MNA, president and CEO, American Brain Tumor Association. "Acceptance at this premier meeting validates the outstanding work these researchers are doing and underscores the ABTA's commitment to funding researchers deemed to have the potential to move the field forward."
The following ABTA-funded studies will be presented:

Priscilla Brastianos, MD, Broad Institute of Harvard and MIT: Exome sequencing reveals BRAF mutations in papillary craniopharyngiomas
Jennifer Kang, BS, Duke University School of Medicine: Levetiracetam Usage in Post-operative Seizure Management in Malignant Glioma
Forrest Kievit, PhD, research assistant professor, University of Washington: Nanoparticle-mediated delivery of anti-Ape1 siRNA sensitizes pediatric brain tumor cells to radiation therapy by inhibiting DNA repair
Braden McFarland, PhD, postdoctoral fellow, University of Alabama at Birmingham: Loss of SOCS3 in myeloid cells delays tumor growth and prolongs survival in a syngeneic model of glioblastoma
Elias Sayour, M.D., F.A.A.P., assistant professor of neurosurgery, assistant professor of pediatrics, University of Florida: Harnessing the immunologic capacity of the liver against glioblastoma multiforme
An-Chi Tien, PhD, Institute of Regenerative Medicine, UCSF: Glial tumor origins in a BrafV600E -driven mouse model of pediatric glioma
Qian Xie, MD, PhD, research assistant professor, Van Andel Research Institute: Genomic profiling of a predictive signature for MET-targeted therapy in glioblastoma
Sarah Young, medical student, Virginia Tech Carilion School of Medicine and Research Institute: Identification of novel therapeutic targets for glioblastoma stem cells
Justin Lathia, PhD, assistant professor, Cleveland Clinic Lerner College of Medicine and Cleveland Clinic's Lerner Research Institute, was awarded a Basic Research Fellowship grant from the ABTA that allowed him to develop multiple projects that will be presented in the form of posters, and he will be presenting Cracking the Cancer Stem Cell Communication Code at the Stem Cell Biology session on Sunday, Nov. 16.
Since 1976, the ABTA has funded more than $26 million in research to attract new generations of researchers to the field, support the development of innovative ideas across a broad range of disciplines, and foster collaborate research to improve the lives of people living with a brain tumor. To learn more about additional research currently funded by the ABTA, go to http://www.abta.org/brain-tumor-research/currently-funded-research.html.
ABOUT THE AMERICAN BRAIN TUMOR ASSOCIATION
Founded in 1973, the American Brain Tumor Association was first and is now the only national organization committed to funding brain tumor research and providing education and information on all tumor types and for all age groups. For more information, visit http://www.abta.org or call 800-886-ABTA (2282).
# # #