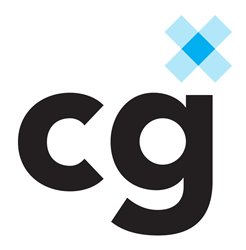 "The Canton Group was instrumental to us in understanding the process and ensuring that we can grow easily into future adaptations, as needed." -Amy Gross, Executive Director
Baltimore, Maryland (PRWEB) November 14, 2014
The Canton Group is honored to have been selected by the France-Merrick Foundation to launch their very first website as well as design a new logo. The Canton Group, Baltimore's leading web design firm was tasked with creating a new visual brand identity for the Foundation. In deciding to go with an image of a tree, the France-Merrick Foundation feels that the new logo is representative of how the Foundation is 'Rooted in Baltimore' and "branches out to touch many facets of civic, educational and social issues to help grow, strengthen, and support vibrant and healthy communities."
Amy Gross, the Foundation's Executive Director, stated, "The Canton Group helped us develop a logo and website design that reflected the Foundation's history and culture and ensured that the site was easy to navigate and helpful to our grant applicants, grantees and other stakeholders. It is not easy for any organization to develop their first website, and the Canton Group was instrumental to us in understanding the process and ensuring that we can grow easily into future adaptations, as needed."
The website aims to be the first and most detailed resource about the Foundation that grantees and potential grantees can access, featuring its history, the six areas of programmatic focus for its grantmaking, and a section detailing its application process.
From a technical standpoint, the new website leverages the user-friendly Drupal Content Management System as well as a responsive web design that simultaneously delivers a favorable user experience to mobile, tablet and desktop users.
About the France-Merrick Foundation:
The France-Merrick Foundation, one of Maryland's largest private foundations, is committed to making a difference in the Greater Baltimore region through its grant making. The Foundation's funding is aimed at increasing the capacity of organizations to have a positive impact on lives and communities. The Foundation has six main areas of focus:
· Civic and Culture
· Community Development
· Conservation
· Education
· Health and Human Services
· Historic Preservation
About The Canton Group:
Consistently recognized as the leading web and software development firm in Baltimore, The Canton Group is dedicated to engineering innovative web solutions that help organizations achieve critical business and organizational objectives. The Canton Group has an award-winning team of cross-platform web architects and developers that help organizations use technology to innovate and successfully adapt to rapid changes in the modern digital landscape.