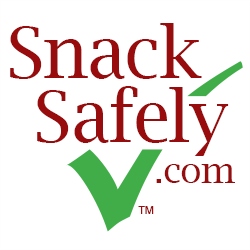 "Together, we'll change the way the food industry engages with consumers to the benefit of the allergic community."
NEW YORK, NY (PRWEB) November 13, 2014
For 15 million Americans suffering from food allergies, carefully reading the label is not enough to determine whether a product is safe for them. Though manufacturers are required to disclose when each of the top eight allergens is an ingredient of a product, the FDA does not require warnings of potential cross-contamination, such as "May contain traces of peanuts" and "Manufactured in a facility that also processes sesame". Absence of such warnings from the label does not mean the product is safe!
Allergence bridges this gap by providing consumers detailed information regarding how 11 allergens – peanuts, tree nuts, eggs, milk, soy, wheat, fish, shellfish, gluten, sesame and mustard – are processed during the manufacture of each product.
Employing an easy to read format, the service provides critical information beyond the FDA's labeling requirements including whether each allergen is processed in the same manufacturing line as the product, the same manufacturing facility, or is excluded entirely.
When users opt to enter allergen profiles for their allergic household members using simple pull-downs, Allergence advises whether each product does or does not meet their stated requirements, taking much of the legwork (and guesswork) out of finding products that are suited to a family's food restrictions.
Allergence also provides product descriptions, ingredient listings, allergen statements, and lists industry-recognized certifications, including kosher, organic, gluten free and non-GMO.
Data for the service is sourced directly from manufacturers that have been accepted into the SnackSafely.com Manufacturer Partnership Program and have agreed to provide complete disclosure via a proprietary platform developed by SnackSafely.com.
Joel Warady, Chief Marketing Officer at Enjoy Life Foods: "At Enjoy Life Foods, we believe we have a responsibility to be transparent. Our consumers rely on us for safe, great-tasting products that are gluten-free, free from the 8 most common food allergens, verified non-GMO and produced in a dedicated nut-free facility.
"Our partnership with SnackSafely.com and listings in their Safe Snack Guide provide an effective means of reaching consumers with our message. Participation in Allergence provides yet another avenue to exercise our commitment to transparency that will help consumers find safe foods for their families."
"We appreciate the leadership role Enjoy Life and our partners are taking by committing to the high level of disclosure that Allergence provides", said Dave Bloom, CEO of SnackSafely.com. "Together, we'll change the way the food industry engages with consumers to the benefit of the allergic community."
Featured brands include: Candice Foods, Divvies, Don't Go Nuts, Enjoy Life, Freedom Foods, Gerbs Allergy Friendly, HomeFree, Lucy's, Skeeter Snacks, SunButter, Sweet Alexis, Utz Snacks, Vermont Nut Free Chocolates, WOWBUTTER, Zego and many others.
Allergence is available via browser from all PCs, laptops, tablets and smartphones with internet access. Visit allergence.com to see the promotional video and register for your free account.
About SnackSafely.com:
SnackSafely.com provides straightforward, actionable information to improve the lives of the estimated 6 million children and 9 million adults in the US suffering with food allergies. The Safe Snack Guide, their primary publication, averages over 30,000 downloads each month and is relied upon by thousands of schools and tens of thousands of parents, teachers, school nurses and administrators nationwide to help keep peanuts and tree nuts out of the classroom and the home.
Responsible manufacturers interested in joining the SnackSafely.com Manufacturer Partnership are encouraged to contact us. In return for providing complete disclosure regarding their manufacturing processes, qualifying products earn free listings in the Safe Snack Guide and are eligible for inclusion in Allergence.
About Enjoy Life:
Enjoy Life Foods is the leading brand in the free from category. All products are certified gluten-free and free from the top 8 allergens (NO: wheat, dairy, peanuts, tree nuts, egg, soy, fish and shellfish) making them safe for over 100 million individuals who live with food intolerances. In addition, all products are verified non-GMO. The product line has grown to 40+ foods including cookies, cereal, snack bars, seed and fruit mixes, chocolate bars, baking chocolate, and healthy lentil-based chips, all of which are sold in natural food, conventional grocery stores, and mass retailers throughout the U.S. and Canada, as well as specialty online retailers. Enjoy Life's mission and company promise is to deliver safe, better-for-you products free from the top 8 allergens, but not free from taste!