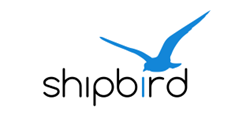 Shipbird is the perfect partner, they really care and work their butts off to provide the absolute best service.
San Francisco, CA (PRWEB) November 13, 2014
Shipbird, an innovative eco-friendly delivery service that uses commuters via crowdsourcing technology, announces they will now be the Greater Bay Area delivery service for San Francisco based Farmgirl Flowers. Farmgirl is the currently one of the top volume delivery flower companies in SF and highest rated and most reviewed florists on Yelp & Google Plus. The union will push each company beyond projected annual revenue.
Shipbird CEO Marc Diamond says, "Mastering delivery and logistics is the toughest part of running a business. This is a mutually beneficial partnership – we help Farmgirl expand their distribution network without expending extra revenue and resources and we exponentially grow with them." Since its grass roots inception in early 2013 self-funded Shipbird has replaced more popular and well-funded start-up competitors – while newer and smaller – their ridiculous dedication to customer service earned them a reputation for getting the job done no matter what the situation and satisfying any need that comes their way and now their growth is estimated to go over the million-dollar mark in annual revenue. http://www.shipbird.com
Shipbird is the perfect partner, "they really care and work their butts off to provide the absolute best service," says Farmgirl Flowers Owner Christina Stembel. "Shipbird is allowing us to grow much quicker than anticipated, minimizing our roll-out plan by about a year. The only thing holding us back from expanding outside of SF was figuring out how we could make it work logistically and financially, given how spread out the Bay Area is." Farmgirl has already experienced over 3000% growth in the last 4 years and catapulted from 2 to 19 employees just within SF. "This partnership allows us to further expand our radius by hundreds of miles all at once. I really can't adequately convey how exciting this is for us and the hundreds of customers who have been waiting for this!"
Major markets planned for Shipbird and Farmgirl include Los Angeles, San Diego, Orange County, and other States as well. Both companies have experienced unprecedented growth thanks to viral word-of-mouth via social media sites since their inceptions and the two share like-minded business models. Using Shipbird's commuter driven deliver force perfectly fits their mission to support local and the environment.
About Shipbird
Shipbird has gained much popularity since inception as the "next UBER." Since May 2014 the company has amassed over 4500 delivery personnel in all nine counties within the Bay Area, and over 2000 businesses have employed the service. Shipbird provides cost and energy efficient shipments for small businesses and their customers utilizing a network of contracted delivery personnel traveling their normal daily route; helping daily commuters earn extra money while already on the road. Shipbird is up to 75% less expensive than traditional shipping and works by collecting user data, via technology created by CEO Mark Diamond, from potential couriers who sign up at https://shipbird.com/. Shipbird then uses that data to identify the couriers who will be contacted when a delivery order comes in. Only couriers who live, work, or commute along the route of the delivery are notified of the job and allows senders the flexibility of setting delivery requests days in advance, or immediately. In addition, Shipbird couriers work 24 hours a day, seven days a week, and are available whenever senders need them. Couriers can make up to $50 an hour and are immediately notified when a job in their area becomes available through text or email.
Users browse available jobs anytime on the Shipbird website, and can work on their own schedule. "Shipbird matches contracted delivery personnel with job orders based on common time and location algorithms, creating a new level of efficiency," says Diamond. "Essentially, we have created the first on-your-way delivery system." Shipbird prides itself on reliability and efficiency and in a system of checks and balances; the driver receives payment when the recipient provides a redemption code as a receipt.
About Farmgirl Flowers, Inc.
Farmgirl Flowers is determined to change the way flowers are purchased in the United States. Offering one daily arrangement made of all American Grown flowers, allows Farmgirl to minimize waste by 40%, while being able to provide designer quality flower arrangements at generic e-commerce prices. And, with their trademarked burlap wrapped bouquets, they have figured out a way to not only differentiate the origin of their flowers, but their design aesthetic and brand identity as well. Supporting local flower farmers and small businesses is paramount for Farmgirl Flowers. 80% of the flowers sold in the United States are now imported, which has resulted in over half of the American flower farmers going out of business in the past 25 years, all while adding drastically to the carbon footprint in transit. In addition to supporting local agriculture, Farmgirl Flowers uses pedal power (bicycle couriers), motor scooters, and now existing commuters for their deliveries in the Bay Area. Expansion plans will be announced on their new website within the next few weeks to include East Bay, Peninsula and beyond - and by the end of year they will make deliveries in the 9 counties across the greater Bay Area. http://farmgirlflowers.com/