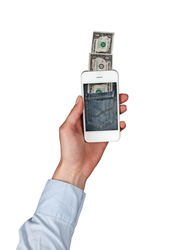 When it comes to anything that enhances the quality of our patient's experience my response is 'Capital Idea!' says Dr. Crutchfield
Eagan, Minnesota (PRWEB) November 14, 2014
When he opened his dermatology clinic in Eagan, Minnesota, Dr. Charles E. Crutchfield, III, dedicated his practice to not only stay at the forefront of medical advances, but on technological improvements as well. For instance, long before the federal government began mandating electronic medical records be used by clinics and hospitals, Crutchfield Dermatology became the first dermatology clinic to go paperless in the state of Minnesota.
"Looking at the future, we could tell that putting patient records and information in very secure, electronic formats would not only be good for the environment, it would lead to better access to critical information," Dr. Crutchfield explains. "We have saved a virtual forest-worth in paper, and our patients love how promptly we can respond to their information needs."
Dr. Crutchfield's office was also the first dermatology clinic in the nation to offer free WiFi internet access in its waiting rooms.
"As a patient and consumer myself, I continuously look for ways to improve the experience at our clinic. Whether someone arrives a little early or a family member waits in our patient hospitality area, providing access to the internet was an obvious decision." Dr. Crutchfield continues, "Even now, where wireless access is pretty common, patients continue to express appreciation for that little extra offering."
The medical dermatology clinic's latest move? Becoming the first dermatologist in America to accept payment of medical charges by Apple Pay.
"We could see this would be a real improvement for our patients," said Tim Quesnell, the Crutchfield Dermatology's business office consultant. "Dr. Crutchfield constantly evaluates how we do things to develop ways to improve the patient experience. Adding Apple Pay is right in line with the innovative approach Dr. Crutchfield has taken since Day One at the clinic."
Charles E. Crutchfield III, MD, is a graduate of the Mayo Clinic Medical School and a Clinical Professor of Dermatology at the University of Minnesota Medical School and Benedict Distinguished Professor of Biology at Carleton College. Dr. Crutchfield is an annual selection in the "Top Doctors" issue of Minneapolis-St. Paul magazine and is the only dermatologist to have been selected as a "Best Doctor for Women" by Minnesota Monthly magazine since the inception of the survey. Dr. Crutchfield has also been selected as one of the "Best Doctors in America," an honor awarded to only 4% of all practicing physicians. Dr. Crutchfield is the co-author of a children's book on sun protection (Little Charles Hits a Home Run for Sun Safety) and dermatology textbook (Clinical Atlas of 101 Common Skin Diseases). He is a member of the AOA National Medical Honor Society, an expert conultant with WebMD and CNN, and a recipient of the Karis Humanitarian Award from the Mayo Clinic School of Medicine. Dr. Crutchfield has been selected by The Grio (NBC News) as one of the top 100 influential African-American Newsmakers in the U.S. He is also the team dermatologist for the Minnesota Twins, Wild, Vikings and Timberwolves professional sports teams. Dr. Crutchfield is the medical director of Crutchfield Dermatology in Eagan-St. Paul, Minnesota.