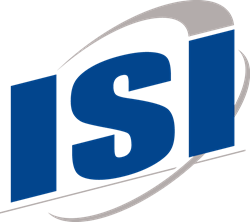 We are eager to showcase our ability to satisfy market demand for collaboration compliance with our robust solutions portfolio that fully supports Cisco's communication platforms
Schaumburg, IL (PRWEB) November 13, 2014
ISI Telemanagement Solutions, Inc., a leading provider of communication management solutions, will be sponsoring this year's Cisco Collaboration Summit from November 17-19, in Los Angeles.
This year's event will focus on the collaboration experience, and aims to equip partners and consultants with the tools necessary to demonstrate a differentiated Cisco Collaboration story. Part of this will include established thought leadership and analysis from Cisco's leaders, as well as discussions between global partners, customers, and consultants.
Live demonstrations and guided tours will be highlighted by a keynote speech from John Chambers, Cisco CEO. With over two days dedicated to partner education, this year's event looks to be unforgettable.
While at the show, ISI will be showcasing their collaboration solutions for conversation management. Specifically for Cisco, ISI, partnered with Verba Technologies, provides collaboration recording, allowing organizations to archive instant messages from Cisco Jabber to ensure compliance.
Building on collaboration recording, ISI will also be sharing their newest solutions for Workforce Management, Voice Traffic Analysis, and Speech Analytics. Together, these solutions work to forecast agent scheduling, analyze incoming voice traffic, and provide enhanced analysis of speech patterns and word usage. All of these solutions are designed to improve compliance and productivity for all of Cisco's platforms.
"ISI is a fixture in the Cisco Community," says David Dishek, Unified Collaboration Practice Lead with ISI Telemanagement Solutions, Inc. "This event is a great opportunity to collaborate with other solution providers in the Cisco world. Given ISI's long history of improving communication management efforts, we are eager to showcase our ability to satisfy market demand for collaboration compliance with our robust solutions portfolio that fully supports Cisco's communication platforms."
For more information, visit w ww.isi-info.com.
ISI's Solutions portfolio brings together time-proven technologies for the management of unified communications through wireless and landline Call Accounting & Reporting, Telecom Audit & Optimization, Collaboration Recording (Voice, Video, Instant Message, Screen Capture), Invoice & Inventory Management, Wireless Management, Workforce Management, and Speech Analytics. ISI's facilities, processes, and data security comply with ISO 9001:2008, SSAE 16, HIPAA, Safe Harbor and other important standards.