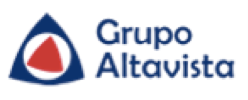 Mexico's healthcare market continues to attract important technology development opportunities.
Mexico City, Mexico (PRWEB) November 14, 2014
Grupo Altavista, a leading provider of IT-enabled business services, announced today that it has renewed its contract with the National Radiology Institute to support the Institute's mission-critical Imaging IT services. The application management and development contract will run for a further three years.
The contract has been renewed due to Altavista's proven results in maintaining and enhancing the Institute's imaging operations through delivery excellence and improvements in productivity. In 2013, Mexico's Ministry of Health recognized Grupo Altavista with the Quality Radiology Healthcare Services award for its work at the Institute.
These are systems that seat at the very heart of the Institute's operations. The National Rehabilitation Institute focuses on treating patients who suffer from certain physical, hearing, speech, language and cardiorespiratory disabilities. Due to the growing demand for X-ray studies, Grupo Altavista's Healthcare division has been working closely with the Institute for more than three years to continue to extend service levels. At the start of the imaging project, Grupo Altavista equipped four X-ray rooms and a specialized fluoroscopy unit with Italian and Japanese state-of-the-art technology. Studies conducted at these facilities range from regular X-ray tests to specialized discography and angiography exams, among others. Prior to the original contract signing, the Institute served approximately 4,000 patients per month, number which grew to 7,000 per month in the first year of the Group's original contract. Through the renewal of the contract the number of patients served will grow to approximately 15,000 patients per month.
Ricardo Alberto Orrantia Cantú, President of Grupo Altavista, noted, "Mexico is making strong strides in terms of investing in solutions that improve the country's healthcare system. Given our experience in the sector, we are confident that we will continue to contribute with our trusted partners to the improvement of the country's health system and help Mexico's health institutes continue to improve their levels of service and access to quality care".
Grupo Altavista identified Healthcare IT as a core focus sector in their future growth strategy. For additional information or to present a ready to scale Healthcare IT solution to the organization please contact us through our website or through our listed contacts.