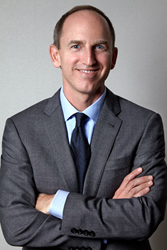 How to avoid the 7 pitfalls of enrolling in Obamacare.
Los Angeles, California (PRWEB) November 13, 2014
Obamacare Open Enrollment period for 2015 coverage begins on November 15, 2014 and ends on February 15, 2015. Mr. Glovsky is currently litigating class actions against Anthem Blue Cross of California and Blue Shield of California for misrepresentations they made during last year's open enrollment about their networks of providers (BC-549438 CA).

PITFALL #1: CONFUSION OVER THE TYPES OF PLANS
In PPO plans, members can access a limited network of contracted providers or access out-of-network providers. In HMO plans, members must go to doctors within their plan's network but generally first obtain pre-authorization from their primary-care physician. EPO plans function like PPO plans, but members receive no coverage for out-of-network care.
PITFALL #2: MISLEADING INFORMATION FROM INSURERS ABOUT THE TYPE OF PLAN
Because insurers have been misleading, simply knowing the difference between the types of health plans is not enough to ensure that the consumer will actually enroll in a desired plan. To safeguard against being misled, consumers should enroll in a new plan either online or by using a paper form instead of enrolling over the phone to prevent the current insurer from rolling them into a new policy by taking no enrollment action.
PITFALL #3: MISLEADING IN-NETWORK PROVIDER LISTS
Consumers are being misled into thinking that their preferred provider or facility will be in network, only to find out after enrollment that they the provider of facility is actually out of network. Take screenshots of all of the insurer's web pages confirming the in-network status of providers, request written confirmation from all insurer phone representatives that the providers are in-network before enrolling in a new plan, and keep extensive notes of conversations with plan representatives.
PITFALL #4: CONFUSING DEDUCTIBLES
A deductible is the amount of expenses that a plan member must pay out-of-pocket before an insurer will pay any expenses. Find out what payments each health plan counts towards the deductible because some health plans do not consider all out-of-pocket payments when calculating whether a member has met their yearly deductible.
PITFALL #5: HIDDEN DEDUCTIBLES
Some plans have various deductibles for different services. For example, some health plans have a deductible for health care treatment and a separate deductible for prescription drugs.
PITFALL #6: CONFUSING PRESCRIPTION DRUG FORMULARIES
Since not all insurance plans provide coverage for the same prescription drugs, ask about the different prescriptions that each plan covers before enrollment to ensure coverage for essential medications.
PITFALL #7: LOSS OF TAX SAVINGS BY ENROLLMENT OUTSIDE OF EXCHANGE
People who purchase health insurance from their state's health coverage exchange, as opposed to directly from a health insurance provider, may qualify for a tax credit. Since many insurance providers offer the same exact plans (albeit with different names) on and off of the insurance market place exchanges, there is no incentive for people who qualify for a tax credit to purchase a plan outside the exchange marketplaces.
About the Law Offices of Scott C. Glovsky
Scott Glovsky represents individuals and leads class action suits in the areas of health care, health insurance denials, insurance bad faith, false claims and personal injuries.
Mr. Glovsky lawsuits have helped raise the awareness of the importance of health insurers covering mental health care, including treatment for eating disorders, autism and other severe mental illness. His most recent class action lawsuits involve suing Anthem Blue Cross and Blue Shield of California for bait and switch in connection with misrepresenting the providers and hospitals that are within its contracted networks.
The Law Offices of Scott C. Glovsky serves clients in Los Angeles, Pasadena, San Bernardino and throughout California.
Mr. Glovsky welcomes media inquiries and other questions about Obamacare Open Enrollment. He can be reached at sglovsky(at)scottglovskylaw(dot)com or (626) 243-5598.
Learn more about Scott Glovsky's law practice at http://www.scottglovsky.com.