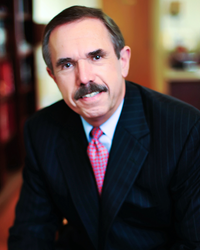 We in the maritime law community have been hoping to see the cruise line's 'immunity defense' challenged for a long time.
Los Angeles, Calif. (PRWEB) November 13, 2014
The 11th Circuit Court of Appeals published an opinion on Monday, November 10, that sets a new precedent for cruise passenger safety (Franza v. Royal Caribbean Cruise Lines LTD., 13-13607, 11th Cir. 2014). The court's decision will allow cruise passengers who fall victim of medical malpractice by the shipboard doctors, nurses and/or medical staff to hold the cruise lines accountable in a court of law.
"Injured cruise ship passengers don't have any options when it comes to their medical care, they are essentially at the mercy of the cruise lines," said Charles D. Naylor, a maritime lawyer representing injured cruise ship passengers for nearly 40 years. "It stands to reason that when the ship's medical staff provides negligent medical care that the cruise lines should be held accountable."
Prior to this landmark decision, cruise lines cited an immunity defense known as the "Barbetta rule" (Barbetta v. S/S Bermuda Star, 848 F.2d 1364, 5th Cir. 1988), which allowed them to successfully argue that they could not be held liable for negligent medical care provided by their employees. Furthermore, the individual responsible for providing the negligent medical had, and still has, its own immunity loophole. Most medical employees aboard cruise ships are not United States citizens, which effectively means that the courts here can not exercise jurisdiction over them.
"The fact that this opinion came from the 11th Circuit Court of Appeals is significant. The 11th Circuit Court is the premier venue for cruise line cases, second only to the 9th Circuit Court of Appeals," said Peter Forgie, a cruise injury lawyer at the Law Offices of Charles D. Naylor. "We expect that 9th Circuit will follow the 11th Circuit in any similar cases brought to the court and officially change the law on both coasts."
The case that prompted the 11th Circuit Court of Appeal's opinion is PATRICIA FRANZA, as Personal Representative of the Estate of Pasquale F. Vaglio versus ROYAL CARIBBEAN CRUISES, LTD. In that case, Mr. Vaglio fell and bashed his head "at or near the dock" while the cruise ship, the Explorer of the Seas, was docked at port in Bermuda. Rather than referring him to a medical facility ashore, the cruise line allegedly "required" him to seek medical treatment aboard the ship where he was assessed by a nurse. Without performing any diagnostic scans, the nurse released Mr. Vaglio. Mr. Vaglio returned to the ship's medical center approximately 90 minutes later, however, the medical center would not treat him until credit card information was obtained. An hour and half later, Mr. Vaglio was finally seen by the physician who ordered him be transferred to the hospital in Bermuda. By the time he was admitted, six hours had passed since his first visit to the ship's medical facility and his life was now "beyond saving." He died one week later.
The case was brought to trial by Andrew L. Waks and Joel Barnett, and by appellate specialist Philip D. Parrish to the 11th Circuit.
"We in the maritime law community have been hoping to see the cruise line's 'immunity defense' challenged for a long time. It's heartbreaking when we have to tell cruise passengers who received negligent medical care that the law isn't on their side," said Naylor. "Our hearts go out to the family of Mr. Vaglio. My hope is that they can take some solace in knowing that his death has affected a significant change in maritime law that was desperately needed."
About Law Offices of Charles D. Naylor
Since 1975, the Law Offices of Charles D. Naylor has been compassionately and aggressively representing injured workers from the maritime trades including seamen, longshore and marine construction workers, and cruise ship passengers and crew. With more than 100 years combined experience, our attorneys specialize in Maritime Personal Injury, Jones Act, Longshore & Harbor Workers Compensation Act and Cruise Ship Injury.
In 2007, Charles D. Naylor obtained a $55.2 million jury verdict ($5.2M compensatory / $50M punitive) against the now bankrupt DaimlerChrysler for the wrongful death of a longshoreman. In 2009, the U.S. Bankruptcy Court ordered Chrysler to pay a $24 million settlement (Los Angeles Superior Court, BC 332487, Mraz v. DaimlerChrysler Corporation).
Charles D. Naylor received California Lawyer magazine's prestigious CLAY Award in 2008, has an AV rating from Martindale-Hubbell and has been recognized by Southern California Super Lawyers as one of the "top attorneys in Southern California" (2007- 2015). For more information, visit http://www.NaylorLaw.com, or call (888) 440-5829.