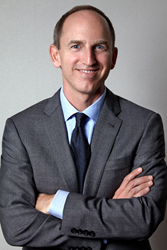 I am humbled to be selected as a finalist.
Los Angeles, CA (PRWEB) November 14, 2014
The California Consumer Attorney of the Year award recognizes the best lawyers in California who advance the rights or safety of California consumers by achieving a noteworthy case result. Los Angeles trial lawyer Scott Glovsky received this distinction for his work that resulted in thousands of California children with autism spectrum disorders (ASDs) becoming eligible for Applied Behavioral Analysis (ABA) and speech therapy through their insurance coverage.
"I am humbled to be selected as a finalist along with my co-counsel, Robert Gianelli. I am very proud of our fight to help children with Autism Spectrum Disorders get Applied Behavioral Analysis and speech therapy from Kaiser."
The Arce v. Kaiser Case (BC-388689 CA)
Mr. Glovsky fought for six years to stop Kaiser from systemically denying ABA and speech therapy for children with autism spectrum disorders. ABA is the most effective treatment for children with ASDs, but because of its cost, in 2008 no insurers in California covered ABA. There was no case law in America establishing that ABA was covered under any insurance policy. The attorneys filed a class action against Kaiser asserting that the denials violated the California Mental Health Parity Act. First, they defeated Kaiser's effort to compel arbitration. Then, after the trial court dismissed the class action, an appellate court revived the case in a seminal unfair business practices published opinion. The case involved more than 230,000 pages of documents, dozens of depositions in multiple cities, more than 70 court appearances, more than 40 motions and two trips to the Court of Appeal. One month before trial, Kaiser agreed to stop systemically denying ABA and speech therapy to more than 45,000 children with ASDs and also agreed to pay millions of dollars for past claims and autism research at leading research centers.
About the Law Offices of Scott C. Glovsky
Scott Glovsky represents individuals and leads class action suits in the areas of health care, health insurance denials, insurance bad faith, false claims and personal injuries. He has battled aggressively against health insurers who, in bad faith, deny insurance coverage for expensive but critical treatment and diagnostic tests.
Scott's lawsuits have helped raise the awareness of the importance of health insurers covering mental health care, including treatment for eating disorders, autism and other severe mental illness. Scott's most recent class action lawsuits involve suing Anthem Blue Cross and Blue Shield of California for bait and switch in connection with misrepresenting the providers and hospitals that are within its contracted networks.
Scott, a graduate of Gerry Spence's Trial Lawyers College, received his undergraduate degree from the University of California, Berkeley and his J.D. from Cornell Law School.
Read the Consumer Attorneys of California press release announcing Scott C. Glovsky as a finalist for the California Consumer Attorney of the Year.
Learn more about Scott Glovsky's law practice at http://www.scottglovsky.com.