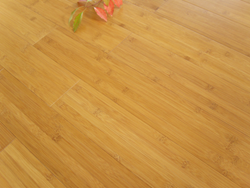 (PRWEB) November 15, 2014
The USA market is the most important one of the well-known bamboo flooring BambooIndustry.com, which is a popular bamboo flooring manufacturer and wholesaler from China. Today, this company announces a special offer on all its wide plank bamboo flooring products and designs for the customers from the USA.
BambooIndustry.com has been offering bamboo flooring products worldwide for many years. Working with the premium-quality material suppliers in their industry, the business is renowned for its concentrating exclusively on bamboo.
According to a famous designer of BambooIndustry.com, every few months the trends for bamboo flooring shift and the bamboo product market changes. The company can always design what the customers need.
Thomson, a bamboo lumber distributor from New York, says, "We love everything about the bamboo flooring products from this company. The bamboo doesn't lose its color even after a long time. It is perfect that our customers can see the products' durability, flexibility and sustainability. The company always provides the customers with the best service possible. Thank you very much."
"We have an extensive range of bamboo flooring designs, colors and sizes, and these designs come with related accessories such as stair nosing and skirting boards. All the products from us are offered at extremely competitive prices now, and the availability of great discounts is up to 30% off. Customers can also contact us if their desired products or designs are not available on our website." The CEO of the company says.
About BambooIndustry.com
Certified by both ISO9001:2008 and ISO14001:2004, BambooIndustry.com has 8 years of experience in the manufacturing and wholesale of bamboo flooring products. The company strives to bring its customers the latest styles and innovations of bamboo flooring, bamboo paneling, bamboo plywoods, bamboo furnitures, and other bamboo products.
More information about BambooIndustry.com and its bamboo flooring products can be found at http://www.bambooindustry.com/