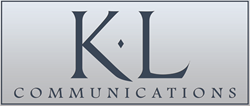 Red Bank, NJ (PRWEB) November 13, 2014
KL Communications, collaborative research and co-creation agency, announces that it has been featured in Survey Magazine's 2014 "20 Researchers You Need to Know" list. This marks the second feature KL Communications has received in Survey Magazine this year, and the second time a KL Communications team member has been profiled.
In their latest issue, Survey Magazine named KL Communications' Jamie Lang as one of the top 20 researchers on their 2014 list. Senior Project Manager at KL Communications, Lang was awarded the Unknown Soldier Award, and was highlighted for her commitment to behind-the-scene efforts to deliver research work of exceptional quality.
"Being featured in Survey Magazine as 'need to know researchers' is a big honor, and now it's happened multiple times," says Kevin Lonnie, President and CEO of KL Communications. "Jamie is a perfect example of the dedication and passion our company has for great research, and shows a never-ending enthusiasm for improving the research standard, both for our company and the industry as a whole."
Survey Magazine is a monthly publication intended for business professionals. The magazine features industry news and articles on marketing trends, survey development, market analysis, and research methodology. Survey Magazine also features profiles on cutting-edge innovators and industry influencers in the research and collaboration space
This is KL Communications' 2nd feature in Survey Magazine this year. In June, Director of Community Research Lisa Fuchs made the magazine's "Who's Who of Focus Group Moderators."
For more information on the company's research and collaboration tools and services, visit their newly designed website at http://www.klcommunications.com/.
About KL Communications:
KL Communications are experts in online co-creation communities. KLC's co-creation community platform is powered by CrowdWeaving, industry-leading ideation software that allows for true collaboration throughout the ideation and development process.
CrowdWeaving is a complete co-creation solution built on our proprietary platform that includes the principles of online communities and ideation. We have built and managed communities for Fortune 1000 companies since we were founded in 1996. KLC provides clients with a full-service, strategic partnership that is supported and enabled by technology and ensures insight, value, and innovation. For more information about KL Communications, visit their website.