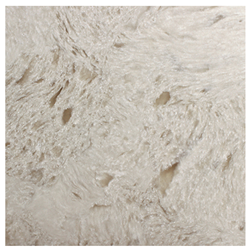 Brisbane, CA (PRWEB) November 13, 2014
Integrated Resources Group has recently noticed a trend among their customers. Pental Quartz, a highly stain-resistant stone, has become a popular choice for anyone searching for a material with a unique look. Used for sleek and modern projects, the stone is made to withstand cracks and chips.
Pental Quartz is extremely resistance to heat, stains and scratches. The non-porous surface is also impervious to water. It is made of 90-93 percent natural quartz and 7-10 percent supreme quality polyester resins and pigments. Pental Quartz is strong enough to withstand wear and tear, making it a popular material for family homes.
On the IRG website, there are more than 80 choices of Pental Quartz, including a vast array of color and pattern selections. Pental Quartz is perfect for customers looking for an alternative surfacing choice. At IRG, every choice is sure to be truly unique.
IRG looks forward to helping their customers choose a quality Pental Quartz stone. To learn more about IRG and their selection of Pental Quartz, visit their website at http://marblecompany.com/.
About the Company:
Integrated Resources Group offers the largest selection of natural stone in the San Francisco Bay Area. The family-owned business started as a trading company in 1986 dealing in agricultural products, canned food, apparel and natural stone. With a growing reputation for its high-quality natural stone and excellent service, the company relocated the business to a vast warehouse and showroom in Brisbane, where they now carry more than 250 types of stone. The company opened a second showroom and warehouse in Dublin to service East Bay customers. Its products include stone, exotics, glass tile, engineered stone and more. For information on the products and services of Integrated Resources Group, the Bay Area's marble and granite company, call 415-657-0280, visit http://marblecompany.com/ or come into either of their two locations.