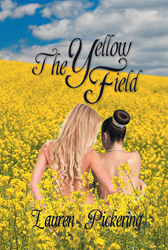 This novel opens a new door on erotica and we are thrilled to announce its release, - Robert Fletcher, CEO of SBPRA
(PRWEB) November 14, 2014
Lesbian love competes with heterosexual relationships when university student Emma Pascoe meets Sally, who is offered a job at Emma's family farm near Stratford, England.
Upset by a recent break-up with her boyfriend, Emma is surprised she has such a sudden and unexpected attraction for Sally. As for Sally, she experiences the first orgasm of her life. Falling quickly in love, Emma has to leave shortly for a women's-only course in France. There, she shares a room with Sophie, a French girl with a voracious sexual appetite. Emma decides to experiment to know for sure if she really is bi-sexual. Meanwhile back at the farm, Sally vividly remembers her turbulent past love life with Lou, her best friend and also the girlfriend of Sally's step-brother, Jamie. They are all drawn into a three-way relationship until Jamie moves to Australia. Sally is devastated when Lou tells her that she doesn't care for her anymore. She also worries that what she started with Emma was on the rebound.
Sally wonders what will happen when Emma returns home. During their wild flings, Sally and Emma get together with both boys and girls, yet When Emma finally returns home, she's the one in for a big shock.
"This novel opens a new door on erotica and we are thrilled to announce its release," said Robert Fletcher, CEO of Strategic Book Publishing and Rights Agency.
"THE YELLOW FIELD" (ISBN: 978-1-62857-974-1) is now available for $18.95 and can be ordered through the publisher's website: http://sbprabooks.com/LaurenPickering, Amazon, or the website of Barnes & Noble.
WHOLESALERS: This book is distributed by Ingram Books and other wholesale distributors. Contact your representative with the ISBN for purchase. Wholesale purchase for retailers, universities, libraries, and other organizations is also available through the publisher; please email bookorder@sbpra.net
Strategic Book Publishing and Rights Co, LLC