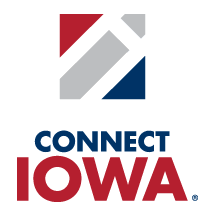 I commend Osceola on completing the extensive assessment and planning process in order to be recognized as a Certified Connected Community.
Osceola, IA (PRWEB) November 13, 2014
View the technology action plan
On Monday, Lt. Governor Reynolds, Osceola community leaders, and Connect Iowa recognized Osceola as the seventh community to become a Certified Connected Community in the state and 30th in the nation. More than 40 residents, representatives of the business community, education community, nonprofit organizations, and community leaders attended the celebration event, held at the Lyric Theater on the Square. The results of an assessment and details of the city's new technology action plan were released during the celebration.
The city of Osceola became reengaged in May and has been working with Connect Iowa on the Connected Community Engagement Program. This initiative assesses the local broadband landscape, identifies gaps, and establishes goals and objectives to increase broadband access, adoption, and use for families, organizations, and businesses throughout the community. The city of Osceola was able to meet the point requirements necessary to achieve the Certified Connected Community status.
"Governor Branstad and I are passionate about increasing access, adoption, and the use of broadband technology in Iowa, so I am especially proud to present this award to my hometown," said Reynolds. "I commend Osceola on completing the extensive assessment and planning process in order to be recognized as a Certified Connected Community. I'm confident that the community will use this designation to increase the robust economic development efforts in Osceola."
"We in Osceola are always working to ensure our local businesses have every advantage possible," said Bill Trickey, executive director, Clarke County Development Corporation.
"Ensuring broadband access is an important part of that mix. We are pleased to join the ranks of Connected Iowa communities. We appreciate the work of everyone at IEDA who has helped us make this a reality, (and of Connect Iowa staff) David Daack and Amy Kuhlers."
"Osceola has truly demonstrated its commitment toward advancing broadband not only in the city, but the state by becoming only the seventh Iowa community to achieve Connected community certification status and one of only 30 nationally," said Daack, Connect Iowa community technology advisor. "We are excited to see Osceola leading the way in advancing, and embracing, present and future opportunities that come about through a strong, community-backed broadband plan that addresses current as well as future needs in business, government, education, and healthcare."
For more information about the project or to join the Connected community technology team, please contact Connect Iowa at info(at)connectiowa(dot)org.
Photo Caption: Lt. Governor Kim Reynolds presents Osceola officials with their Certified Connected Community Award on Monday, November 10, 2014, at the Lyric Theatre on the Square. From left: David Daack, Connect Iowa community technology advisor; Helen Saylor Kimes, Clark County Development Corporation board president; Reynolds; Bill Trickey, executive director of Clark County Development Corporation; Fred Diehl, Mayor of Osceola. Photo Credit: Amy Hansen with the Osceola Sentinel-Tribune.
About Connect Iowa: Connect Iowa is a subsidiary of Connected Nation and operates as a nonprofit in the state of Iowa to promote broadband access, adoption, and use. The Iowa Economic Development Authority (IEDA) is leading the initiative to increase broadband Internet access throughout rural Iowa. Connect Iowa was commissioned by the state to work with all broadband providers in Iowa to create detailed maps of broadband coverage and develop a statewide plan for the deployment and adoption of broadband. For more information visit: http://www.connectiowa.org.
Follow Connect Iowa on Facebook and Twitter.
Connected Nation developed the Connected Community Engagement Program to help guide a community through an assessment of its overall broadband and technology status. Connected certified communities have measurably demonstrated their proficiency for effective Access, Adoption, and Use of broadband-supported technologies. Connected Nation through its partners provides a national platform for recognizing those communities that excel across these important benchmarks. Funded by the National Telecommunications and Information Administration (NTIA), this effort is part of the State Broadband Initiative. http://www.connectednation.org/get-connected