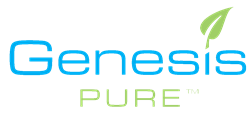 Dallas, Texas (PRWEB) November 14, 2014
As part of the company's continued dedication to support Genesis PURE Independent Business Owners (IBOs) with a highly accomplished and passionate leadership team, Founder Lindsey Duncan and Co-Founders Cheryl Wheeler and Dae Geun Jung are thrilled to bring on these new executives to guide the company's future growth strategies, both domestically and internationally. These seven new Genesis PURE executives will ensure that the company has a resilient team of leaders, dedicated to building a strong future based on the philosophy of Cleanse, Balance, Build & LOVE.
President Bobby Love brings more than a decade of leadership, direct sales industry experience, and an impressive capacity to encourage a flourishing environment for ingenuity. The company is confident in its future, having a leader with such passion, dedication, and unyielding commitment to developing quality products.
Chief Operating Officer Bill Shuler has spent nearly 30 years leading Fortune 500 companies, worldwide. He is highly recognized for his ability to generate an efficient, collaborative, process-driven environment, while establishing a servant leadership approach throughout the organization.
Chief Legal Officer Joe Wadsworth directs Genesis PURE's legal, regulatory, and compliance matters. An accomplished attorney and strategy consultant, his capability in designing and implementing procedures to address cultural, legal, and business challenges is well demonstrated.
Chief Financial Officer Dave Bricker oversees the company's accounting and finances. He contributes nearly two decades of management experience, including roles as the CFO and Director of a top-ten mortgage bank, and CAO of a NYSE-listed firm.
Vice President of Sales & Marketing Brooks Gordon provides an extensive background in brand management and implementing award-winning sales and marketing campaigns. His accomplished career leading some of the most acclaimed worldwide network marketing companies brings invaluable experience to the company.
Vice President of International Business Peter Kropp has a successful track record in international business development. His experience in team management, global operations, finance and strategic development makes him a dynamic leader for the international division.
Director of Human Resources Trish Thompson recently established the company's new corporate office in Frisco, TX, offering a multi-talented, productive, and friendly team. Trish has 25 years of experience in leadership development, coaching, and employee relations. She has implemented effective HR programs designed to represent the core values of Genesis PURE.
Collectively, this team of executives provides a culture of customer focus, collaboration, communication and execution: values inherent to Genesis Pure and essential to future endeavors.