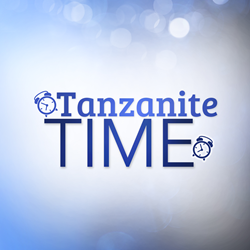 Tanzanite prices are constantly increasing as tanzanite continues to be depleted.
AUSTIN, Texas (PRWEB) November 14, 2014
Despite rapidly depleting tanzanite reserves and rising gemstone prices, Liquidation Channel(LC) is happy to announce the return of the Tanzanite Time sales event. This all-day event will take place on Saturday, November 15 and runs from midnight until 11:59 p.m. CT. Tanzanite Time will feature brand new designs and unbelievably low prices on rare and exotic tanzanite gemstones that customers won't be able to find anywhere but at the LC.
"Tanzanite prices are constantly increasing as tanzanite continues to be depleted," LC Director of Sales & Programming, Dale Hamrick, said. "This is a great opportunity for customers to get in on all of these amazing deals and be one of the last first-time owners of tanzanite."
Tanzania is currently the only place in the world where tanzanite can be found. Geologists estimate that the world's only source of tanzanite will be depleted within one generation. In other words, people who buy new tanzanite in the next 15-20 years will be the last first-time owners of this rare beauty.
The Tanzanite One organization has named LC the number one sightholder of this gemstone, giving LC the first pick from the mines and allowing the LC to bring its customers the best stones at the lowest prices. Unlike other retailers, LC is the only company that can offer such high quality stones for such low prices for a 24 hour stretch.
"Our team of gemstone buyers worked overtime to negotiate this tanzanite purchase," said LC General Merchandising Manager, Ankur Sogani. "Tanzanite is among one of the rarest and highly sought after gemstones in world. The price of this gorgeous blue gemstone will only continue to increase with time."
Tanzanite has become one of the most intriguing and desirable gemstones of modern times. Although tanzanite was formed over 585 million years ago, it was only discovered 40 years ago, deep in the foothills of Mount Kilimanjaro in Tanzania. Due to its single source and limited supply, tanzanite is at least one thousand times rarer than diamonds. Geological studies have determined that the chances of finding additional tanzanite deposits in another part of the world are less than a million to one.
Liquidation Channel broadcasts live on DirecTV channel 75 and 226 and DISH Network channel 274. For additional local listings, visit http://www.liquidationchannel.com/channelfinder.html.
For more information on updates and specials, stay tuned to http://www.liquidationchannel.com/ or http://www.facebook.com/shoplctv.
For More Information Contact:
Carolina Sandoval
Marketing Specialist
512- 901-0621
carolina.sandoval(at)liquidationchannel(dot)com
About Liquidation Channel: Liquidation Channel (http://www.liquidationchannel.com) is an Omni-channel business comprised of a home shopping TV network, an ecommerce business, and an outside sales/wholesale segment. It is a global leader in direct sales of colored stones, diamonds, precious metals, and a variety of luxury goods and innovative products. LC specializes in delivering Exceptional Quality, Exquisite Designs, and Outstanding Value, while providing a low-price guarantee on each of its products. The channel's unique jewelry is available online at LiquidationChannel.com and on DirecTV Channel 75 and 226, Dish Network Channel 274, Verizon FIOS Channel 159, ROKU, AT&T U-Verse 399 and 1399 (HD), and local cable channels.