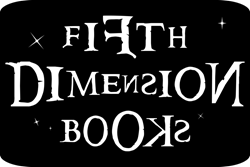 Fifth Dimension Books is Austin's-own bookstore on wheels.
Austin, TX (PRWEB) November 18, 2014
Local owners Patrick and Sukyi McMahon, spouses and avid book readers, are realizing their 15-year-old dream of opening a bookstore that focuses on the weird, warped, futuristic, and fantastic. The purchase of the 100,000-book collection of the late, great Dr. John N. Marx – a well-known and admired book aficionado in the SF/F community – makes them more than equipped to realize that geeky dream. Vocal proponents of the Mobile Retail Ordinance that passed through City Council in June, the business owners have become one of the first businesses-on-wheels to receive the new permit.
Fifth Dimension Books rolls out onto the streets of Austin in its 1987 bookmobile this November. The bookmobile, which served the library system for 25 years, holds a frequently rotating stock of 5,000 volumes, as well as Out-Of-Print t-shirts, Go Local Austin loyalty cards, bookmarks, other book-related products, and the bookstore's own gift cards and branded merchandise. Fifth Dimension Books also offers in-store credit towards used books in exchange for trade-ins in the genres that they carry.
Austin's weird, wandering bookmobile will make regular stops at In.gredients on Manor Rd., and the parking lot of Hyde Park Bar & Grill on 42nd and Duval Rd. It can also be found at pop-up locations, so customers are urged to stay posted via social media and the company's website.