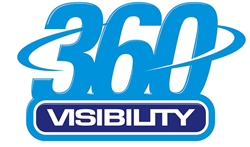 Toronto, ON (PRWEB) November 13, 2014
According to the survey, "7 Technology Trends of Property Management," technology plays a significant role in the Property Management field, and some of the key findings are related to property management specific software.
Almost forty-three percent of those organizations surveyed express dissatisfaction with their current Property Management software. That explains why a significant percentage of them intend to update their technology within the next nine months.
Other technology-fixed revelations explored in the infographic include what components of PM software represent companies' highest costs and a list of those elements felt to be the most critically absent from the current Property Management software offerings.
Interested Property Managers can find out more information at http://bit.ly/1ujwEwH or directly at the PM Expo 2014, held this year at Toronto's Metro Toronto Convention Centre from December 3 to 5. 360 Visibility, in the company of its 360 Property Management solution, will be in attendance.
About 360 Visibility
360 Visibility is a business solutions company that's dedicated to enabling enterprise participants to make swift, well-informed and lucrative business decisions. The Toronto-based organization provides clients with enterprise software, access to cloud technology, and property management and IT managed services.
360 Property Manager is an integrated, intuitive program that facilitates the efficient management of properties with an all-in-one solution. Certified by Microsoft for Dynamics NAV, 360 PM offers the distinct advantage of being built for use with the Microsoft software you already know.
For corporate inquires, contact:
Julissa Fonseca
360 Visibility Inc.
Phone: 905.907-3614
Fax: 905.907.3601
info(at)360visibility(dot)com
http://www.360visibility.com