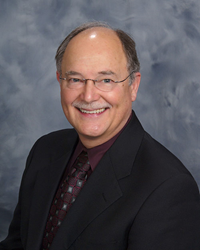 Fishers, IN (PRWEB) November 13, 2014
Dr. E. Dale Behner of Dental Care Today, P.C., now offers his varied dental services to new patients, including those who are in need of dental implants in Fishers, IN and the surrounding area. It is undeniably the case that many people are in need of a solution for tooth loss, and Dr. Behner is able to offer a viable solution to this issue. Through the use of dental implants, the doctor is able to replace missing teeth in a manner that is effective and allows patients to utilize and care for their replacement teeth in much the same way as permanent teeth.
Tooth loss is a very common issue in the United States, and it is therefore the case that many people are exploring their options with regard to the methods available to replace missing teeth. In fact, close to three-quarters (69 percent) of Americans between the ages of 35 and 44 have lost at least one permanent tooth, while 26 percent of Americans over the age of 74 have lost all of their permanent teeth. It is therefore not surprising that there is a significant demand for dental implants in Fishers, IN and the surrounding area.
The procedure for dental implantation begins with an initial consultation, during which the doctor will explore the needs of each patient and determine the ideal course of action. Patients in need of dental implants will then have the implants placed in the jaw bone, after which a period of three to six months is required for healing. Once the implants have properly fused with the jaw bone, the doctor will be able to place the permanent replacement teeth. When patients replace missing teeth in this way, the result is a healthy smile and strong set of teeth that can be used and cared for in a very similar manner to permanent teeth.
Patients who are interested in dental implants in Fishers, IN and the surrounding area can contact the doctor's office in order to schedule an appointment for a consultation. During this time, Dr. Behner will be able to discuss the options that are available and how dental implants may be a viable solution.
About the Practice
Dental Care Today, PC is a general practice offering personalized dental care for patients in Fishers, IN. For more than 25 years, Dr. E. Dale Behner has provided state-of-the-art care, while offering the latest in advanced technology and techniques. He welcomes patients looking for cosmetic, family, dental implant or sedation dentistry. Dr. Behner received his doctorate of dental surgery degree from the Indiana University School of Dentistry in 1984, and completed his residency at Indiana University Medical Center in 1985. He is a graduate of the nationally recognized Pacific Aesthetic Continuum (PAC-Live) and is a fellow with the Academy of General Dentistry. To learn more about Dental Care Today, PC or the services Dr. Behner provides, please visit their website at http://www.indianapolisdental.com or call (317) 348-3924 to schedule a consultation.