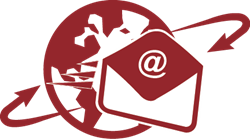 Cincinnati, OH. (PRWEB) November 18, 2014
OneCommand (http://www.onecommand.com), the leading Customer Marketing & Loyalty Automation Platform™, CRM solution, and Social Media and Reputation Management Program for auto dealers, is excited to introduce Email in Motion to the automotive industry, an email program providing dealers with the ability to tap a truly conquest segment of in-market buyers.
Email in Motion was designed for dealers looking to acquire new business, outside of their current database, without incurring the expense of more costly solutions. By leveraging OneCommand's AutoIntelligence™ solutions and best practices, dealers target the ideal market based upon their specific criteria and optimal budget. Each enrolled dealer is provided access to OneCommand's Creative Team, who constructs a unique dealer-specific email campaign designed to achieve top email and revenue results. In addition, dealers utilizing OneCommand's Customer Marketing & Loyalty Automation Platform™ receive the benefits of scrubbing their ideal prospect list against their current database to ensure conquest marketing dollars are not being used on existing customers.
"Our comprehensive solution not only drives higher retention and customer loyalty for our clients, but it also delivers superior results in capturing new customers. Email in Motion is a turn-key solution that expands the dealership's market area, delivers exceptional sales and service results, and taps into a new segment of prospective buyers. With our robust email delivery tool, proven technology and analytics, and creative digital design, Email in Motion is a perfect fit to add to our arsenal of solutions. It provides our dealers a creative, cost effective, and proven ROI for their conquest marketing efforts," states Jeff Hart, President and CEO at OneCommand.
Email in Motion is part of OneCommand's TrafficAccelerator solutions. It is truly a turn-key, digital conquest solution grabbing in-market buyers' attention with eye-catching graphics and drives them to purchase. All TrafficAccelerator solutions complement the Customer Marketing & Loyalty Automation Platform™, which is OneCommand's proprietary program for delivering consistent results in a dealership's Sales and Service Departments. Each OneCommand solution is powered by AutoIntelligence™ which maximizes results, reduces marketing costs, and increases customer loyalty – giving each enrolled dealership an edge.
About OneCommand (http://www.onecommand.com)
OneCommand is the industry leader in deploying leading-edge communications, easy-to-use CRM solutions, and social media and reputation technology. This platform is proven to increase response rates, drive traffic, lower marketing costs, create accountability, and improve workflow for enrolled dealerships. For more than a decade, OneCommand's proven platforms of voice, email, text, direct mail, and social communications have been delivering targeted, turn-key, and trigger-based results. Every auto dealership is looking for an advantage. OneCommand is the successful dealer's secret weapon for delivering consistent results in their Sales and Service Departments.