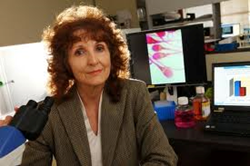 "The Advanced Semen Analysis is the most comprehensive and informative first step for couples facing infertility," Dr. Lani J. Burkman at LifeCell Dx
Buffalo, New York (PRWEB) March 05, 2015
LifeCell Dx and its founder, Dr. Lani Burkman want veterans to be able to get an Advanced Semen Analysis before they do anything else about infertility. Time, money, stress, blaming and guessing are all risk factors for struggling couples.Too often, the traditional path starts with assuming the woman is the source of the infertility. Infertility is fairly equally divided between the male and female. LifeCell Dx has the simplest, least complicated and inexpensive analysis that provides far more information than the common Basic Semen Analysis still being offered to veterans.
Why?
World experts have already published why the basic semen analysis is incomplete. LifeCell Dx, in Buffalo, New York, offers immediate access, answers and guidance for the veteran who is frustrated with current services.The smart question is, "shouldn't we start with the man first and see if he is fertile before we do anything else?" LifeCell Dx believes that answer is obvious, but many couples are in a decision maze trying to find the right door and stop the guessing. Dr. Burkman's process has a patent and her work prompts invitations to speak all over the globe.
Dr. Lani Burkman is an internationally recognized andrologist - a sperm expert - who wants veterans to get an Advanced Semen Analysis. Further, LifeCell Dx helps couples save time and significant money by having a report designed to help the couple and their physician clearly know what options are realistic and those that are a waste of resources, financially and emotionally draining. LifeCell Dx, unlike other diagnostic labs, asks questions about family history, current medical health, nutrition, and lifestyles - all to get a better picture and make the analysis results understandable. The results of the analysis are shared with the physician first. The next step is an appointment with their doctors to foster an open discussion about fertility options.
"For years veterans have wanted to start a family when the timing was right, but recent fields of battle may have exposed our military to chemicals, by-products and pollutants. We know smoking and use of nicotine products can negatively impact fertility. Understanding their combat environment helps us explore their history in different ways than civilians.These facts move us to clinical history and scientific evidence to eliminate the "is it you or is it me?" debate that stresses relationships. All couples deserve the complete science and diagnostics they will only get with an Advanced Semen Analysis. It is so sad to hear the stories of veterans who want a family and find themselves hopeful about very expensive procedures and exploratory surgery before they've had our analysis. At LifeCell Dx, couples get answers to all their questions and then referred back to their physician for a candid review of the results" stated Dr. Lani Burkman.
Dr. Burkman has made international presentations to groups such as the American Society of Reproductive Medicine and she has been invited to Asian countries where the percentage of male smokers is extremely high and impacting birth rate. She is a retired professor from the University of Buffalo School of Medicine's Department of Obstetrics and Gynecology. She is a sperm, egg, nicotine and marijuana expert regarding infertility. Recently, a South Korean news crew came to Buffalo to interview Dr. Burkman regarding smoking, infertility and low birth rates and she has been a frequent guest on Spotlight on Health - a weekly, health talk radio program hosted by Tom McNulty.
"We have already seen veterans who found us on the Internet, but we want all veterans to have access to our Advanced Semen Analysis and we seek a more formal relationship with the Veteran Affairs Office and the Department of Defense. The veterans have told us they want to know as soon as they get home if they have been exposed to anything that could have impacted their fertility. All of us at LifeCell Dx will be doing a great service for these future moms and dads," Dr. Burkman stated.
LifeCell Dx has a patented Internet digital video analysis service that allows them to reach men all over the world from affiliate sites. The life science company blends technology, diagnostics and the Internet to foster global access. "We have broken down the barriers to access, now we want couples and our veterans to get the facts fast with no more guessing," Dr. Burkman stated.
LifeCell Dx is headquartered in Buffalo, New York. The company can be found on Facebook and a blog called Baby! Baby! Baby! on Wordpress and at http://www.lifecelldx.com.
###