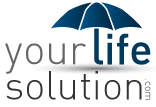 Chicago, IL (PRWEB) November 14, 2014
YourLifeSolution.com, an online life insurance quotes comparison service, is today illustrating the financial logic and viability of life insurance for elderly individuals. According to YourLifeSolution.com, it is almost mathematically impossible for a permanent life insurance policy to not provide a larger death benefit than the total premiums paid into the policy. "In the numbers I've come up with, an 80 year-old woman can purchase $100,000 worth of life insurance at a cost of less than $60,000 in premiums over the course of 10 years. At the risk of sounding morbid, this means that in most cases, that 80 year-old woman will statistically leave behind at least 50% more cash in the form of a death benefit than she spent on the premiums for the policy. This strategy is mathematically sound and historically proven", said Eric Smith, the founder of YourLifeSolution.com and an independent life insurance agent.
YourLifeSolution.com's Illustrated Costs for Permanent Life Insurance for Elderly:
$100,000 of life insurance for elderly costs based on best risk rating would be as follows.
80 year-old man $493 per month
80 year-old woman $426 per month
85 year-old man $777 per month
85 year-old woman $645 per month
These rates can be seen firsthand at YourLifeSolution.com's online life insurance quote engine.
YourLifeSolution.com encourages all adult residents of Illinois, Florida, and the rest of America to view their own life insurance quotes on YourLifeSolution.com. Information can also be obtained directly from Eric Smith at 888.374.2764.