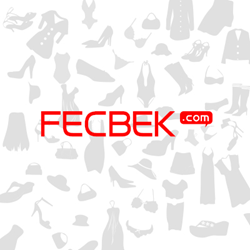 (PRWEB) November 16, 2014
Many people say a handbag is a woman's life, and that is a bit exaggerated. But it is true that handbags play an important role in a lady's life. They are important items for many women. Today, the website Fecbek.com (http://www.fecbek.com) updated its website by telling the ladies how to choose handbags.
First, a lady should reckon her face's shape. The face provides people with the first impression. Ladies who have high cheekbones tend to match with middle-sized handbags with metal ornaments. However, ladies with a round-shaped face tend to take small handbags with cozy decorations like flashy dots on them. That is to say, the shape of one's face can influence a lot about their choices of handbags to show different styles.
Secondly, ladies should take their heights into consideration when they choose handbags. Only when ladies choose their right handbag for a certain height, will their handbags offer others with the beauty of a good match. For ladies who are below 165 cm, they can choose a handbag about 50 cm horizontally wide. With that size, a magazine can be put in the horizontal level. For ladies who are above 165 cm, they can choose handbags 50cm both horizontally and vertically.
To conclude, the information given is basically on two points -- the shapes of the face and height, both of which can influence how ladies choose their handbags. Hopefully, it can provide some help for fashionable ladies.