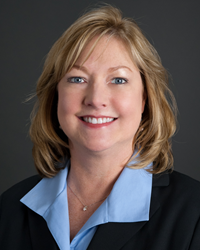 It was very inspirational and I am excited to incorporate some of these ideas into our company culture
Memphis, TN (PRWEB) November 16, 2014
Data Facts Inc.— a nationwide provider of background screening and lending solutions — congratulates Lisa P. May, Senior Vice President of Data Facts, on completing the Leadership Development Intensive (LDI) Program for experienced executives with the New Memphis Institute.
Lisa May was honored with an invitation to participate in The Leadership Development Intensive Program in Memphis, Tennessee. Throughout its duration, participants completed training designed to sharpen their skills, stimulate their creativity, and enhance their leadership roles. "This event was filled with networking and team building opportunities. I look forward to strengthening relationships with my classmates and learning ways to support each other and our community. It was very inspirational and I am excited to incorporate some of these ideas into our company culture," said Lisa.
Daphne Large, CEO of Data Facts, said, "We have always been able to count on Lisa to step up to the plate and willingly assume whatever role we need help with or whatever challenge we face to grow and sustain Data Facts. For 17 years she has consistently delivered the Data Facts Difference. We recognize and appreciate her diverse talent, industry experience and her loyalty."
The LDI is a highly interactive 3 ½ day experience that combines proven-in-action techniques with peer interaction and insights derived from the latest research to help leaders achieve greater collaboration, complex management techniques, and develop clear action plans. This intensive program is designed for experienced executives who are focused on strengthening and cultivating their leadership capacities through building personal strengths, self-reflection and examining how to proceed in the future to maximize personal leadership power.
About The New Memphis Institute
The New Memphis Institute trains leaders with a mission — to develop their personal potential so Memphis reaches its full potential. All that is done contributes to a mission with a purpose: leadership that ripples from New Memphis' programs and improves all facets of Memphis — neighborhoods, schools, government, economic development, and civic life. Some of the most important impacts are those made through the Community Action Projects, which help local nonprofits deliver on their missions.
About The Leadership Development Intensive
The Leadership Development Intensive (LDI) program is a three-and-a-half day training experience delivered in partnership with the world-renowned Center for Creative Leadership. More than 750 executive-level business and civic leaders have completed the program, which uses innovative tools and experiential learning to empower established leaders to better understand and use their strengths.
About Data Facts, Inc.
Since 1989, Data Facts has provided clients with the information they trust and rely on to make sound hiring and lending decisions. By offering a full suite of products — from pre-employment screening to lending product solutions — Data Facts assists customers in streamlining their lending and hiring processes. Data Facts consistently provides their clients with both innovative technology and personalized service and support. Together, this is the foundation of building client relationships that last.
Data Facts is NAPBS accredited, SOC 1 and 2 certified, and several members of the executive staff currently serve as board members of the NCRA. You are invited to experience the Data Facts Difference.