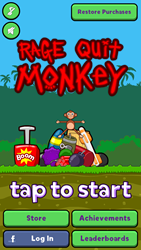 ...We shall be looking to make some significant announcements during the first and second quarters of 2015...
London (PRWEB UK) 14 November 2014
Key Points

First, second, and third round funding fully subscribed at prices of £1.00 and £2.10 per Ordinary A share.
Fourth round Offer for Subscription is scheduled to open at 9am on the 2nd February 2015, priced at £4.30 per Ordinary A Share of £1. The Company intends to raise approximately £860,000 from institutional and private investors on the basis of a current Information Memorandum. These shares are to be credited as fully paid and will rank pari passu with the Ordinary A Shares.
The Board considers the price for the new shares to be fair and reasonable insofar as the Company's shareholders are concerned.
The Company has been revenue producing since July 2014.
The Company is presently one year ahead of the forecasted rate of growth in respect of scheduled release titles.
The Company is considering the opportunities (via the potential acquisition or otherwise of the Livewire TV and digital games brand [UK]), pertaining to digital games streaming by way of Smart TV. It is reported Smart TV sales reached 90 million units worldwide in 2013 and will grow at 21% CAGR to reach 228 million in 2018, according to the new Smart TV Report from Futuresource Consulting.
The Company is pleased to announce the release of its new iOS7 and Android based mobile game, titled 'Rage Quit Monkey' ('RQM'); which has been the culmination of many months of hard work and integrates camera functionality with social media connectivity. RQM takes a picture of the player in a frustrated state and allows them to share this picture over social media platforms.
Commenting on today's news, Polat Hassan, CEO, said:
'We are delighted with our progress thus far, we have a team who have worked for major multinational corporations, such as SEGA, Virgin, Spotify, Google, Yahoo and Universal Pictures to name but a few. We shall be looking to make some significant announcements during the first and second quarters of 2015'