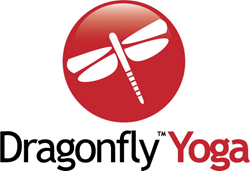 The worldwide tennis industry is a growing and complimentary market for high performance yoga accessories.
Richmond, VA (PRWEB) November 18, 2014
Dragonfly™ Yoga, LLC (http://www.dfyoga.com), a Richmond-based manufacturer of professional-grade eco-minded performance yoga gear is pleased to announce participating in Sir Richard Branson's Necker Cup charity auction. The past two charity events have raised over $2 million dollars. Beneficiaries include Virgin Unite and the National Tennis Foundation. Winning bidders will receive the ultimate Dragonfly Yoga collection including high performance mats, props, and their entire apparel line valued at over $705.
Dragonfly Yoga's values are aligned with Virgin Unite by helping create meaningful opportunities for young people to build Bigger Futures through counseling, education, employment training and support. In only a short time, Virgin Unite has helped to provide support and emergency services for some 40,000 young people in need.
Top professional tennis players have embraced yoga not only to improve their flexibility, strength, and balance but also for the mental edge through mind calming techniques and breath control. Ken Hammond, Marketing Director for Dragonfly, sees the worldwide tennis industry as a growing and complimentary market for their high performance yoga accessories.
Dragonfly Yoga is available through select Lord and Taylor, Eastern Mountain Sports, and Sport Chalet retail locations and through online giants such as Target.com, Walmart.com, Bedbathandbeyond.com, HSN.com, and Sears.com. Thanks to competitive pricing, finest quality materials, and utilitarian products that are backed by yoga teachers and students alike, Dragonfly products are quickly becoming the yoga brand of choice.
Dragonfly Yoga is owned and operated by Shockoe Commerce Group, LLC: a growing e-commerce retailer and leading supplier within the attractive and growing yoga and fitness market. Shockoe Commerce also owns and operates the internet's best yoga wholesalers: Yoga Accessories (http://www.yogaaccessories.com) and Yoga Direct (http://www.yogadirect.com). Shockoe Commerce Group supports a healthy, active lifestyle by primarily supplying yoga, meditation, spiritual, food and beverage and wellness products to customers in the U.S. and internationally.
About Dragonfly
Dragonfly Yoga was built from the ground up by a team of yogis and aficionados looking to create a line of yoga products tailored to solve performance-related problems that arise when standard products are used. Dragonfly has its roots in serving the yoga community for 14 years by providing a wide range of wholesale yoga and fitness gear, accessories and apparel. We combine this experience with a shared working knowledge of the yogic lifestyle and the expertise of our ambassador network to create performance products that are also earth friendly. Our motto 'Performance Redefined' comes from the innovative approach that we take in building our products. Without compromising on quality and effectiveness, we integrate eco-friendly themes into both product composition and the manufacturing process to lessen our environmental footprint. Dragonfly Yoga proudly sells professional-grade yoga mats, clothing, props and fitness accessories guaranteed to fit you and your practice.