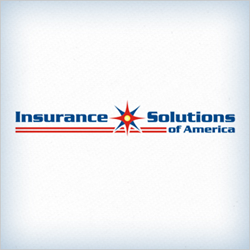 Stafford, Texas (PRWEB) November 16, 2014
Texas insurance agency, Insurance Solutions of America, is excited to announce the launch of their new website and interactive digital marketing strategy. This new and improved way of marketing will advance the way the agency connects with, markets to, and serves its community.
Insurance Solutions of America has joined forces with Astonish – a digital marketing, technology, and sales training company that specializes in servicing insurance agencies. Astonish's goal is to modernize the way the local insurance agency does business and create an innovative marketing strategy. The agency's new updates feature an exclusive "Virtual Insurance Office" that will improve customer engagement and provide the visitor with an informative experience. The Astonish partnership will also help to broaden the agency's reach across Texas.
The agency's new website, http://patelfinancial.net/, features an easy-to-navigate user interface that will make it easy for prospective and current customers to find exactly what they need.
Insurance Solutions of America has a wide range of insurance products to provide its customers with comprehensive coverage. For their personal lines, they offer policies for cars and homes, as well as coverage for health and life. For commercial clients, they have business options like general liability, workers compensation, and commercial auto, and they also specialize in protecting niche industries like restaurants, manufacturing, retail, and social service, just to name a few. No matter what your coverage needs may be, their agency is suited to handle them.
To become a part of Insurance Solutions of America's exciting new changes, fill out a free quote form online or interact with the agents on various social media outlets. Those interested in finding out more can also give the agency a call by dialing (800) 206-2939. The agency is excited for you to join them as they move forward with this new initiative!
About Insurance Solutions of America: They have been providing consumers all over the great state of Texas with comprehensive insurance since 1993, and are ready to serve people from all walks of life. Their agents have a wealth of insurance knowledge, and are ready to share it with clients.