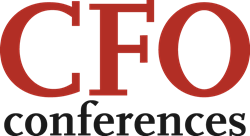 I wanted to cultivate a forum for cross-pollination of ideas and advice for those involved in corporate performance management
NY (PRWEB) November 20, 2014
Corporate Performance Management (CPM) is the area of business intelligence involved with monitoring and managing an organizations performance. Many organizations find CPM activities time-consuming and labour-intensive, usually because they rely on spreadsheets, old data and outdated manual processes. With financial controls growing increasingly tighter, CPM must be performed effectively.
The Corporate Performance Management summit will take place on January 28 & 29, in New York. Over the two days, the summit will gather over 150 CFOs, finance Vice Presidents and Business Transformation professionals to discuss the challenges related to internal performance management and external decision-making. There will be 25+ industry expert keynote speakers, interactive workshops with industry pioneers and over 8 hours of networking opportunities to take advantage of.
Ever considered how to execute performance management initiatives? How to manage external factors in performance management? Or even the role of the CFO in corporate strategy? The summit will explore hot topics such as these, as well as explicitly covering how CFOs can drive strategic performance through acquisitions and harness data to drive decision making. A key component to this summit will also be face-to-face communication and the opportunity to learn from your peers in a truly open environment. 'The creation of a thought-sharing and interactive setting was always a key aspect for me when creating this summit,' said Daniel Miller, International Events Director. 'I wanted to cultivate a forum for cross-pollination of ideas and advice for those involved in corporate performance management".
This years event has a diverse and high calibre line-up of keynote speakers who will challenge and question what you thought you knew on topics such as performance benchmarking and measurement, the changing risk & regulatory landscape and business partnering to name a few. Among the speakers is Jonathan Hall, Vice President, Finance & Strategy at Walmart who will explain why having a strategic financial plan to closely monitor your corporate performance is crucial. He says, 'You are able to align how well you are doing with your initial plan and if discrepancies occur, then you can make a more informed action based decision on the initial plan created.'
For a complete list of speakers, agenda and registration details for the Corporate Performance Management Summit, please visit: http://theinnovationenterprise.com/summits/cpm-new-york-2015
About CFO Publishing: CFO Publishing LLC, a portfolio company of Seguin Partners, is the leading business-to-business media brand focused on the information needs of senior finance executives. Delivering content through multiple channels including online, digital, mobile, and print, the business consists of CFO magazine, CFO.com, CFO Research Services, CFO Learning and CFO Conferences. CFO's award-winning editorial content and loyal, influential audience make it a valued resource for its readers as well as an effective marketing partner for a wide range of blue-chip companies. CFO has long-standing relationships with nearly a million finance executives.