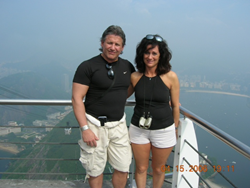 Diet Doc patients throughout the country are feeling better and looking younger with the best anti-aging human growth hormone therapy.
Los Angeles, CA (PRWEB) November 17, 2014
A Diet Doc in-house clinical study revealed that thousands of patients throughout the country are turning back the clock on aging, looking younger and feeling better than ever before. This is because the company has recently added their prescription anti-aging human growth hormone therapy to their already impressive collection of prescription and non-prescription diet products and healthy living supplements.
Those who have incorporated Diet Doc's best anti-aging human growth hormone therapy to their regimen are reporting:

Decrease in fat;
Increased muscle and lean body structure;
Fewer skin wrinkles;
Increased bone density, reversal of osteoporosis;
Swifter wound/injury healing;
Improve immune function and increased resistance to infection;
Enhanced mental acuity and concentration;
Better sleep quality;
Improved exercise tolerance;
Increased libido;
Overall improvement in physical and mental wellbeing.
Human growth hormone is naturally produced by the pituitary gland and typically peaks during the teenage years while the body is growing and declines with age, leaving people feeling and looking old and tired. Diet Doc has created the best anti-aging human growth hormone therapy which causes the body to naturally increase human growth hormone levels to restore energy levels and retain a more youthful appearance.
Patients are cautioned to beware of internet sites that promote the sale of human growth hormone without a valid prescription written by a qualified physician. This human growth hormone is illegal and, more importantly, may contain dangerous fillers that can pose significant health compromise. Unlike this illegal human growth hormone, all Diet Doc prescription products are manufactured in the U.S. in FDA approved and fully licensed pharmacies.
New anti-aging human growth hormone therapy patients will consult with a Diet Doc physician. Baseline bloodwork will be performed, as well as an assessment of the pituitary gland to assure that the company's human growth hormone therapy will safely and effectively benefit their patients. And, because Diet Doc has partnered with Telemedicine, patients can consult with the doctor via the internet or phone to avoid time consuming and costly visits to doctor's offices.
For a limited time, Diet Doc is offering special promotions and discounts on their best anti-aging human growth hormone therapy and urges those who are ready to roll back the hands of time to call today.
About the Company:
Diet Doc Weight Loss is the nation's leader in medical, weight loss offering a full line of prescription medication, doctor, nurse and nutritional coaching support. For over a decade, Diet Doc has produced a sophisticated, doctor designed weight loss program that addresses each individual specific health need to promote fast, safe and long term weight loss.
Diet Doc Contact Information:
Providing care across the USA
Headquarters:
San Diego, CA
(888) 934-4451
Info(at)DietDoc(dot)info
http://www.dietdoc.com
Twitter: https://twitter.com/DietDocMedical
Facebook: DietDocMedicalWeightLoss