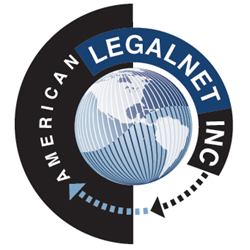 Encino, CA (PRWEB) November 17, 2014
American LegalNet today announced the first-annual eDockets for Good™, a program that supports and encourages the charitable efforts of the employees and law firms throughout the country.
"eDockets for Good started as an idea, a way to give back the community in appreciation for supporting our success and bring together the values ALN team members, partners and customers are doing in our local communities," explained Erez Bustan, president and CEO, American LegalNet. "It is our goal to reach new heights in charitable giving, whether monetarily or through volunteer services to make a profound difference by helping those in need."
Through the program, ALN and its customers aim to help communities and charities across the country through monetary donations or employee volunteer programs.
ALN invites law firms to join the eDocket for Good program and make a difference in our communities. Join today and start making an immediate impact. For more information on the program, please email charities(at)alncorp(dot)com.
American LegalNet has changed the way lawyers and courts interact with the introduction of the 'Desktop to Courthouse' workflow suite, which includes eDockets, Forms WorkFlow and eFiling. This suite of legal practice software products, individually or combined, allows law firms to improve the workflow necessary to support the entire litigation or filing lifecycle. More than 50% of the AmLaw 100 firms rely on American LegalNet's law office management software to enhance workflow efficiency, minimize risk and reduce cost.
About American LegalNet, Inc:
American LegalNet (ALN) was founded in 1996 and is a trusted partner to law firms, empower them with innovative workflow management technologies that help mitigate risks, increase operational efficiencies, and reduce costs so they can focus on their core competencies. Today American LegalNet is the premier provider of Desktop to Courthouse workflow solutions that include eDockets, Docket Direct, Forms WorkFlow, Smart Dockets and eFiling. For more information, visit http://www.alncorp.com.
Media Contact:
Paul Velusamy, Director of Marketing
American LegalNet Inc
818-817-9234
pvelusamy(at)alncorp(dot)com