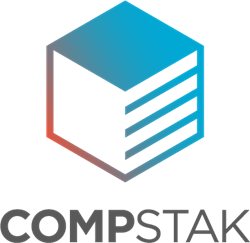 CompStak's metrics – users, markets, data and revenue have grown over 12x since we funded the Series A round. The momentum has been impressive.
New York, NY (PRWEB) November 17, 2014
CompStak, the world's largest marketplace for commercial real estate data, announced that it has closed a $4.4 million investment round, bringing its total venture funding to over $10 million. The round was led by Canaan Partners, with strategic investment from dmg :: information (dmgi), Expansion VC and Rubenstein Partners. Launched in Manhattan in 2012, CompStak has already expanded its leading platform to the 12 largest U.S. commercial real estate markets including San Francisco, Washington DC, Chicago, Los Angeles and Dallas. CompStak plans to use the new funding to grow the team, add more key markets to its platform and further develop its new broker analytics platform, CompStak Exchange.
"We've already signed up most of the money center banks, including Wells Fargo, and with real estate owners and investors like Tishman Speyer, The Carlyle Group, Beacon Capital and others, it's clear that the world's top institutional real estate players value the information that CompStak provides," said CompStak's CEO and co-founder Michael Mandel. "This round is very exciting for us, as it has given us the opportunity to bring in several strategic investors, like dmgi - a major investor in several real estate technology companies, including Xceligent, Trepp, Real Capital Analytics, and SiteCompli."
Board member and Canaan Partners Venture Partner Hrach Simonian noted, "CompStak's metrics – users, markets, data and revenue have grown over 12x since we funded the Series A round. The momentum has been impressive and we are excited to continue to fuel the expansion of this industry leader."
CompStak now employs 40 full- time employees, and its national database contains over half a million versions of commercial lease transaction records.
About CompStak
CompStak is the world's first comprehensive database of commercial lease information. CompStak gathers its information through a proprietary crowd-sourced model, which offers virtual currency for real estate professionals that provide information to CompStak and allows them to use this currency to acquire the data they need. By properly incentivizing the holders of this valuable information to provide it to CompStak's database, CompStak enables a marketplace that makes the commercial real estate market more efficient for all participants. This model, combined with analyst review, results in an incredibly comprehensive and accurate database of lease information.
CompStak is free for brokers, appraisers, and researchers. Real estate investors may subscribe to CompStak by emailing enterprise(at)compstak(dot)com or calling (646) 926-6707.