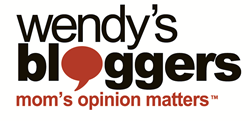 Mom Bloggers resonate with Colavita's target audience and are a trusted voice for products they love.
New York, NY (PRWEB) November 18, 2014
Colavita USA, the family-owned olive oil and Italian food brand, has teamed up with Wendy's Bloggers, a bridge for brands to connect with influential Mom Bloggers, to launch "Cooking With Colavita Review & Giveaway," an outreach initiative for a select group of Mom Bloggers.
"We want to introduce Colavita to a new generation of Moms," said Alexandra Segal, Colavita's marketing manager. "Mom Bloggers really resonate with this target audience and are a trusted voice for products they love."
Participating Mom Bloggers received Colavita's Simply Italian Gift Basket, which contains pantry staples and items for a classic or modern Italian meal, including Colavita Extra Virgin Olive Oil, Colavita Balsamic Vinegar, Cirio Crushed Tomato with Basil, Colavita Eggplant & Sweet Peppers, Colavita Olive Bruschetta, Colavita Marinara Sauce, Colavita Tomato Basil Sauce, Colavita Penne Rigate, Dal Raccolto Capellini, Dal Raccolto Orchiette, and Almond Cantuccini.
The Mom Bloggers are using the products to prepare one of three recipes developed by Colavita as the basis of their reviews and are hosting giveaways for readers to win the Colavita Simply Italian Gift Basket, which retails for $75. The giveaways will be live through December 14, 2014.
"The Mom Bloggers enjoy trying out new recipes and are excited that Colavita has provided quality products to make festive family meals that appeal to sophisticated palates and fussy kids," said Wendy Hirschhorn, CEO of Wendy's Bloggers. "The combination just doesn't get better."
SaraLee Earegood, owner of SaraLee's Deals, Steals and Giveaways, was one of the Mom Bloggers selected to participate in the campaign. "This is my introduction to the Colavita brand," said Earegood, who has 30,000 monthly followers on her blog and social sites. "I'm excited to expand my family's appreciation for fine Italian food and to provide my readers with an authentic product review."
About Wendy's Bloggers
Wendy's Bloggers is a bridge for brands to create valuable relationships with influential Mommy Bloggers and their followers. It is the brainchild of Wendy Hirschhorn, a senior publicist with 25 years of experience, who has worked with national and global companies including, Balance Bar, Dr Pepper, Ernst & Young, Idahoan Foods, Louis Vuitton, Pirate's Booty, Pfizer, Pier 1 Imports, Sam Adams Beer, Snapple and Verve Music Group. For more information, visit http://www.wendysbloggers.com or contact Wendy at 212-826-8790 or wendy@wendysbloggers.com.
About Colavita
Family-owned Colavita USA LLC, headquartered in Edison, NJ, has been importing and distributing Colavita Extra Virgin Olive Oil for over 30 years. Colavita Extra Virgin Olive Oil is recognized as the #1 Italian brand in the US and has earned awards from renowned cooking publications such as Fine Cooking and Cook's Illustrated and general-interest magazines like Men's Health.
Colavita® authentic Italian specialty products, including durum wheat semolina pasta, a full selection of balsamic and wine vinegars, traditional and organic pasta sauces, and olive-canola blended oils are the ingredients of choice for chefs in home, restaurant, and professional kitchens. Colavita also markets a full line of marinated vegetables and spreads and ready-to-serve soups, each prepared according to Colavita family tradition.
Through partnership agreements, Colavita USA distributes leading Italian brands, including Cirio tomatoes and beans, Riso Scotti traditional and quick-serve rice, and San Benedetto mineral water to thousands of grocery and specialty stores and direct to many restaurants and other foodservice establishments. In addition, Colavita produces and distributes grocery items for well-known Italian tastemakers such as TV host and cookbook author Rachael Ray and New York City's legendary Patsy's Restaurant. Colavita is also the sole importer and distributor of Perugina food and confectionery products, including the iconic Baci line, in the US.
For more information about Colavita USA, please visit http://www.Colavita.com and http://www.Facebook.com/ColavitaOliveOil.